Silverstone Interactive Museum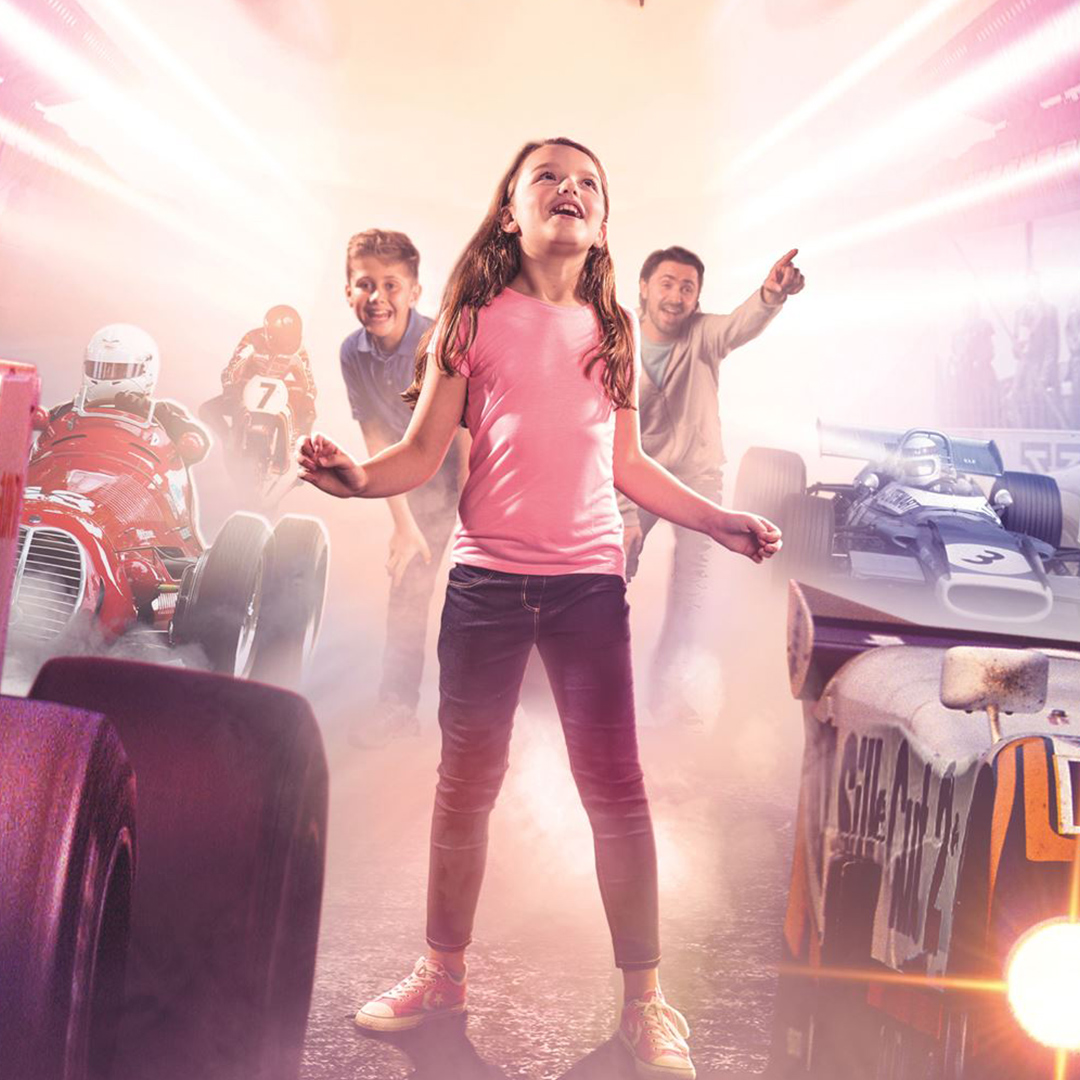 Book Your Trip To Silverstone Interactive Museum
The excitement starts to build as you prepare for the Silverstone Interactive Museum with entry into the thrilling pre-show. Walk into the tunnel to take your place on our virtual grid and prepare to travel back through Silverstone's past as you kick off your visit in the most exciting way.
Rub shoulders with racing drivers and mechanics from throughout the years as they prepare their cars to race around you. Hear the roar of the engines as the lights go out and the race begins, then start your journey into the heart of motor racing.
Every corner and straight at Silverstone has a name – but where did Copse, Stowe and Wellington come from? You'll learn all the names and the history behind them, and find out how Silverstone became The Home of British Motor Racing.