The Richness of Richmond
Category:
News
20th September 2023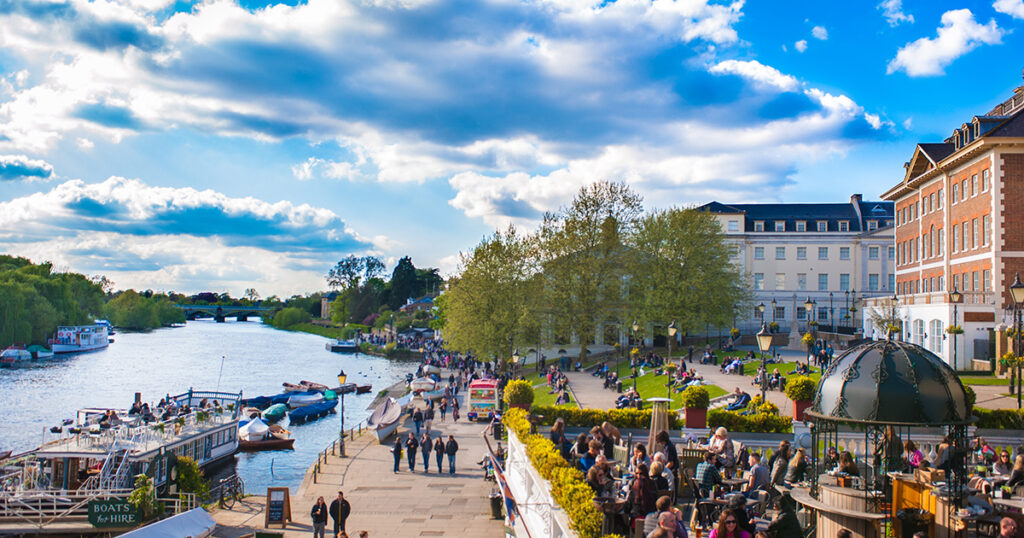 Things to do in the borough of richmond
In the first in our bimonthly series focusing on some of the boroughs of London we hope to provide a range of things to do and places to visit. Looking at the quirkier side of life we hope to feature some of the many possibilities for day visits or longer.
Rich in places to see and things to do the Borough of Richmond on Thames is minutes on the District Line from Hammersmith. Providing an ideal alternative to travelling into Central London there are also excellent bus services in and out of the Borough which might appeal to those of you who are able to take advantage of their national bus pass. The tube takes around 18 minutes whilst the bus 50 minutes on a good run dependent on traffic.
Richmond upon Thames has a great deal to offer not only the day visitor but those of you who are looking for a mini break. The jewel in the crown is the majestic Richmond Park, with its gently rolling hills, ancient woods and herds of free-roaming deer, a landscape which has changed a little from the days of Charles I. From selected vantage points it is also possible to view St Paul's Cathedral.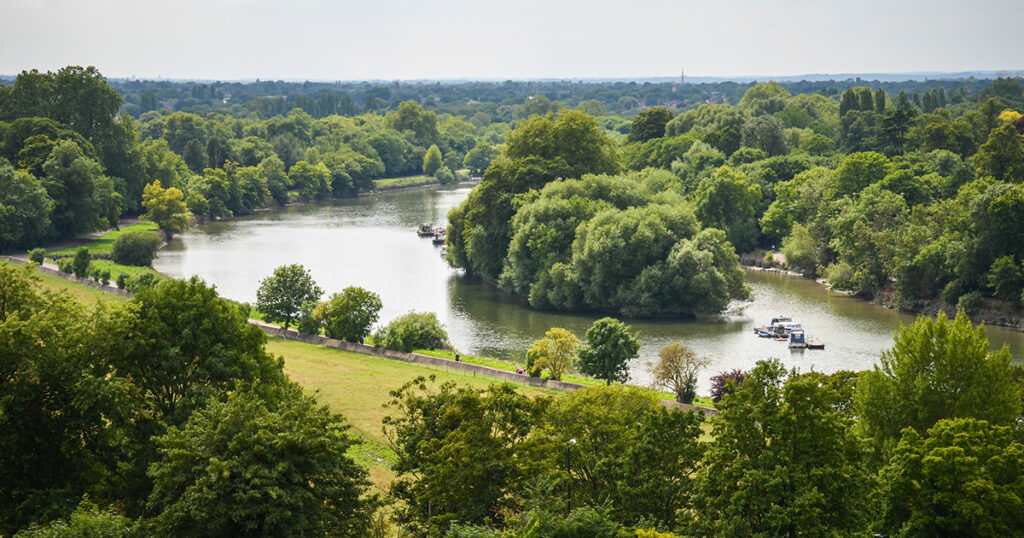 At the end of October there be a week of ghosts and ghouls in the park culminating with Halloween. Themed activities will include bug hunting, bat facts spooky storytelling and crafts linked to Halloween. Activities run from 11.30am to 3.30pm so there is plenty of time to book your tickets, take the early Superfast to Hammersmith, jump on the tube and then enjoy the rest of the day in the largest Royal Park.
For hundreds of years Richmond upon Thames has also been a favourite retreat of Royalty.
Its sumptuous array of hotels, restaurants and bars and cafes will delight any visitor and provide an ideal starting point for a further investigation of a very green and impressive part of Outer London.
Richmond upon Thames is famous for its many palaces and parks which include the National Trust's Ham House and Garden, a seventeenth century gem, Hampton Court Palace easily reached by boat and train, and of course Kew Gardens with its array of famous plants and even more spectacular greenhouses.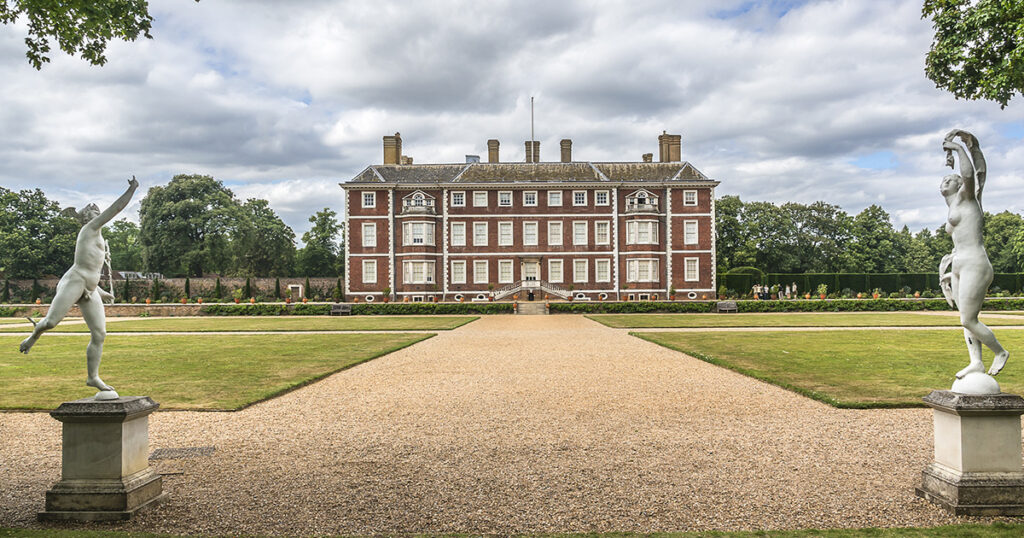 Marble Hill has a Halloween trail which will be running for several days during half term and it is only around 25 minutes' walk from Richmond Station Entrance to Marble Hill is free and open to the public Wednesday – Sunday If you are looking for somewhere a bit different, then a visit to the Eel Pie Island Museum is a must. It can be reached by taking a 33 bus towards Fulham from Richmond tube and train station and getting off at York Street in Twickenham. (Lebanon Court stop) Known for its association with many iconic groups and recording studios a visit here can be combined with a walk along the Thames
On the 6th and 8th October there is a 'Slice of Eel Pie Island' walking tour along Twickenham's historic embankment, overlooking Eel Pie Island.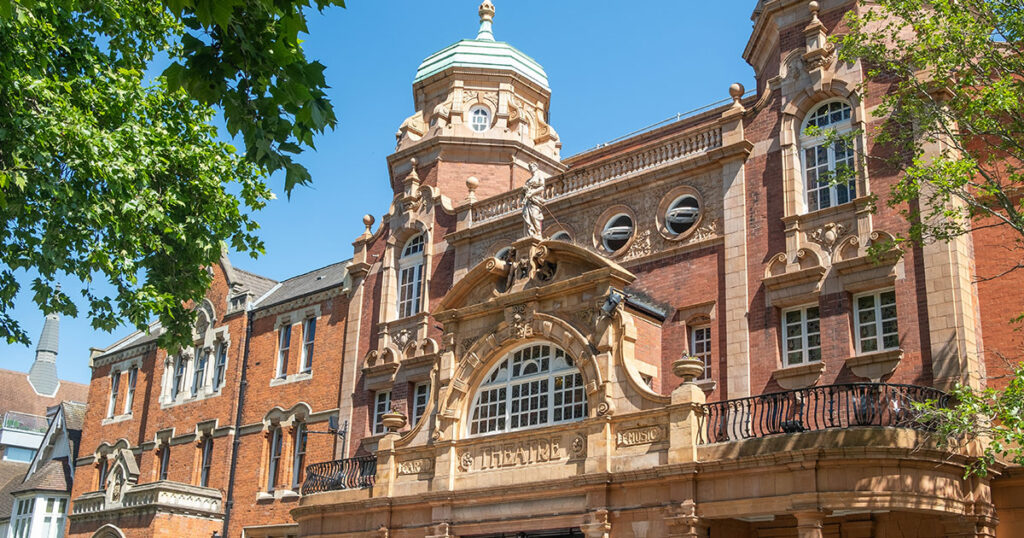 During the week of 24-27 October, The Museum of Richmond are organising a Family Workshop: Ghosts of Richmond Palace. First, join in on a ghost walk around the Palace's remains, then head back to the Museum to create your own haunted Palace to take home! The workshops at the Museum will help you explore Richmond's history, get creative and spend some quality time together as a family.
Richmond Theatre is just a few minutes' walk from Richmond Station . It has at in the heart of the local community since 1899 and is established as one of the most successful theatres in the country; presenting a wide range of quality drama, record breaking musicals, opera, dance and family entertainment each year.
It welcomes a quarter of a million theatre goers to over 40 outstanding productions annually, performing for about 49 weeks every year
During October you could take in a matinee when BAFTA and Golden Globe nominee Rupert Everett will star in John Mortimer's celebrated autobiographical play A Voyage Round My Father or you might like to book a matinee performance at the pantomime which this year will be Dick Whittington starring Paul Merton. It runs from 9th December to 7th January with matinees most days.
An affluent part of London you will find shopping in Richmond a delightful experience. With high end fashion to wonderful bars and restaurants there is plenty to choose from. One of the most popular outlets is the Wholefood Market with its range of ecologically sound foods. It has a great take way and a wide section of healthy and wholesome food and drink. There is also a weekly Duck Pond Market in Heron Square in, the centre of Richmond on Saturday and the Artisan's Market which is open on Saturday from 11 am until 4pm and Sundays from 10.30am until 4pm.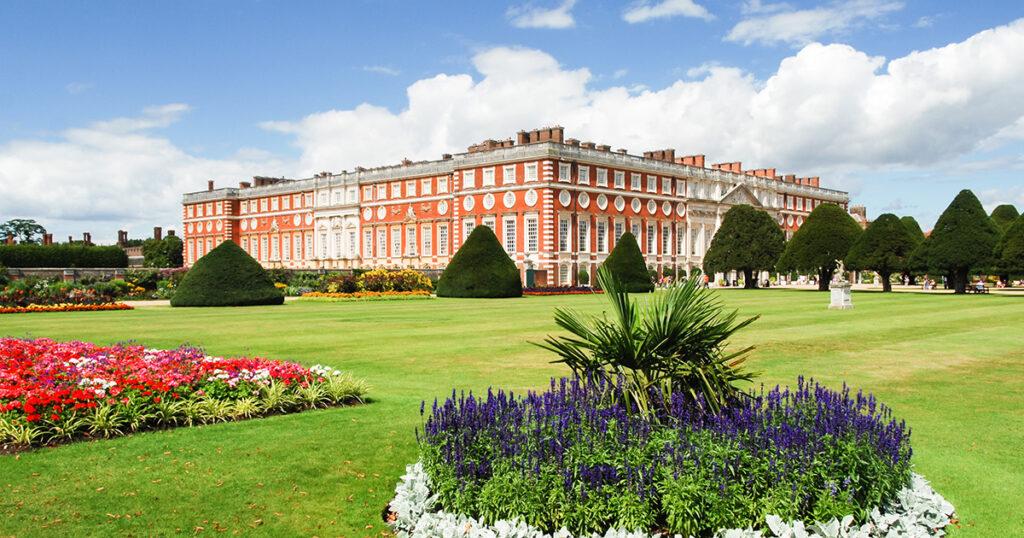 If you are looking to venture further afield then you can get to Hampton Court from Hammersmith in just over an hour it will however require a number of changes so do pre-plan your trip carefully. A special building in spectacular setting if you have never been before you will be impressed.
The annual Hampton Court Palace Garden Festival in July is well worth considering and often draws in an array of well-known showbiz faces.
Kew Gardens is on the District Line one stop before you reach Richmond and iaround 30 minutes from your drop off point at Hammersmith. A good time to visit is in the winter months with Christmas at Kew running from 15 November until 7 January 2024 As you come out of Richmond Station you will find a very well-run Visit Richmond Information Kiosk where they will be able to give you more advice on what there is to see to do. It is open 10am-3pm (Summer) and 10am-2pm (Winter)
The river Thames runs for 10 miles through Richmond and links a number of major attractions such as Hampton Court with other sites along the river. Local boat services should be contacted for dates and times of trips.
Quirky Fact: Did you know that Richmond Bridge, built in 1774 is the oldest surviving bridge to span the River Thames?