Shepton Mallet: To & From London
The Somerset market town of Shepton Mallet is conveniently located within commutable distance of the cities of Wells, Bath and Bristol.Shepton Mallet is situated in the foothills of the nearby Mendip Hills and is home to the headquarters of Mendip District Council.
Commercial Road Bus Stop, Shepton Mallet
Location
Commercial Road Bus Stop
Commercial Road
Shepton Mallet
BA4 5DJ
Telephone: +44 (0)1823 331 356
Email: info@berryscoaches.co.uk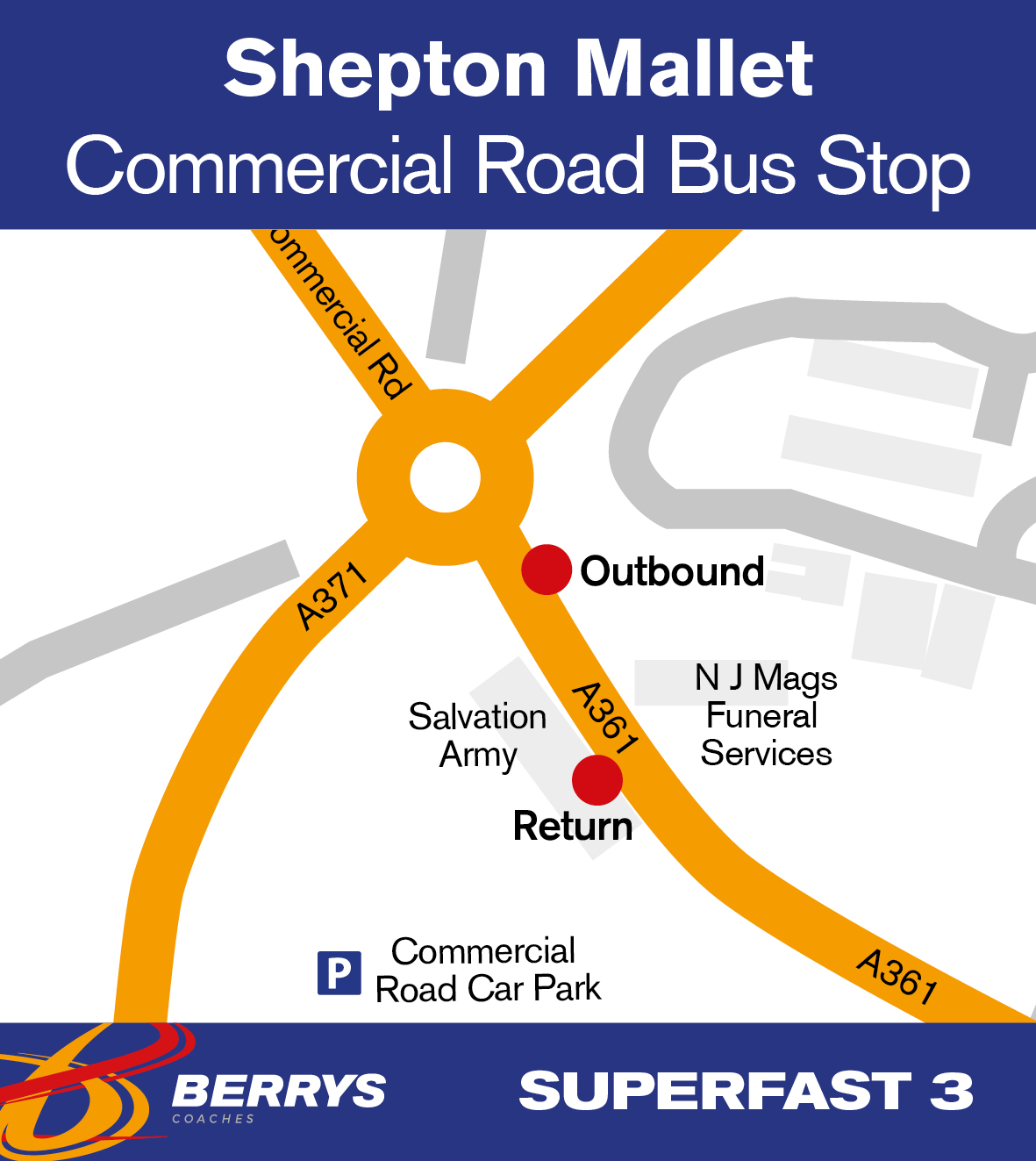 Commercial Road Bus Stop, Shepton Mallet
Commercial Road Bus Stop in Shepton Mallet is the seventh departure/arrival point of our Superfast 3 (SF3) service. After Taunton, this service stops at Othery, Street, Glastonbury, Wells, Warminster, Shepton Mallet, Frome, Codford and Amesbury, before proceeding directly to London.
The departure and arrival points are located very near to each other on Commercial Road, with the departure point being next to Nicholas Maggs Funeral Directors and the arrival point being directly outside the Shepton Mallet branch of the Salvation Army.
There are three long-stay car parks within close proximity to the departure and arrival points. The nearest is Commercial Road Car Park, which is located directly behind the arrival point of our Superfast service. Others nearby are on Regal Road and Great Ostry, with all mentioned car parks being competitively priced.