The Frome Independent Market
A MONTHLY STREET MARKET TEEMING WITH ARTISAN CRAFTS AND ANTIQUES
Historic Frome is known for having creative residents and the town has become a popular spot at the weekend. On the first Sunday of every month The Frome Independent arrives, a colourful market with more than 200 street stalls selling handmade jewellery, cards, clothes, ceramics,
antiques and food and drink. It is a fun-filled, community-inspired event, with local charities well supported too.
What's it all about?
Market stalls stretch along Market Place and wind up Catherine's Hill, where suitcase sellers pedal their wares beside brightly-painted shop fronts. The Cattle Market car park area, by the river and outside the Cheese & Grain venue, returns to its former use and it's here that the antiques and vintage clothes section of the market sets up. Wander between stalls selling Victorian chests, letterpress drawers, mirrors, willow garden ornaments, Moroccan rugs and various knick-knacks.
Elsewhere, traders are either designer-makers, street food sellers or local food producers or people selling flea market goods or items for homes and gardens. Some of the not-to-be-missed regular stalls include the natural beauty products from Hibi Organics, folky recycled dolls at Gaganis, brass and jesmonite jewellery from Scatter and stylish but hardwearing unisex smocks from Smock Project – very Somerset.  
What can I expect to see?
Visitors can expect live music and entertainment while they browse, there is always something going on. As well as DJs at Cattle Market, there have been modern-day morris dancers, workshops and children's entertainers in the past. Free guided history walks are also often organised, meeting in Justice Lane.
Frome's shops are well worth popping into also. Look out for a unique carpenter's workshop at Frome Hardware (fromehardware.com), tailor-made sustainable fashion at Studio Ashay (studioashay.com), earthy ceramics at Ground (instagram.com/gr.ou.nd), jewellery and crafty gifts at Seed (designsbyseed.co.uk) and interiors pieces at Kobi & Teal (kobiandteal.co.uk). 
WHERE IS THE FROME INDEPENDENT LOCATED FROM THE BERRYS DROP OFF?
We've included a Google Maps route to help guide you there.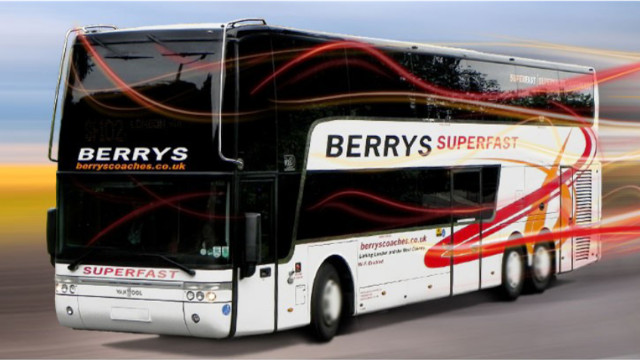 How do I get there from the Berrys Drop Off?
There is a single bus stop from which our Superfast service departs and arrives, which is located on Sandys Hill Lane, directly behind the Sainsbury's petrol station. The walk to Market Place in Frome takes approximately 30 minutes.
Once you step off the coach, turn left and almost immediately in front of you will be Marston Road. Bear right onto Marston Road and proceed to walk for approximately one mile.
Keep walking until you reach another roundabout and proceed straight across onto Bath Street. Continue along Bath Street for approximately half a mile.
Eventually you will round a right hand corner and find yourself at Market Place.