Abergavenny Food Festival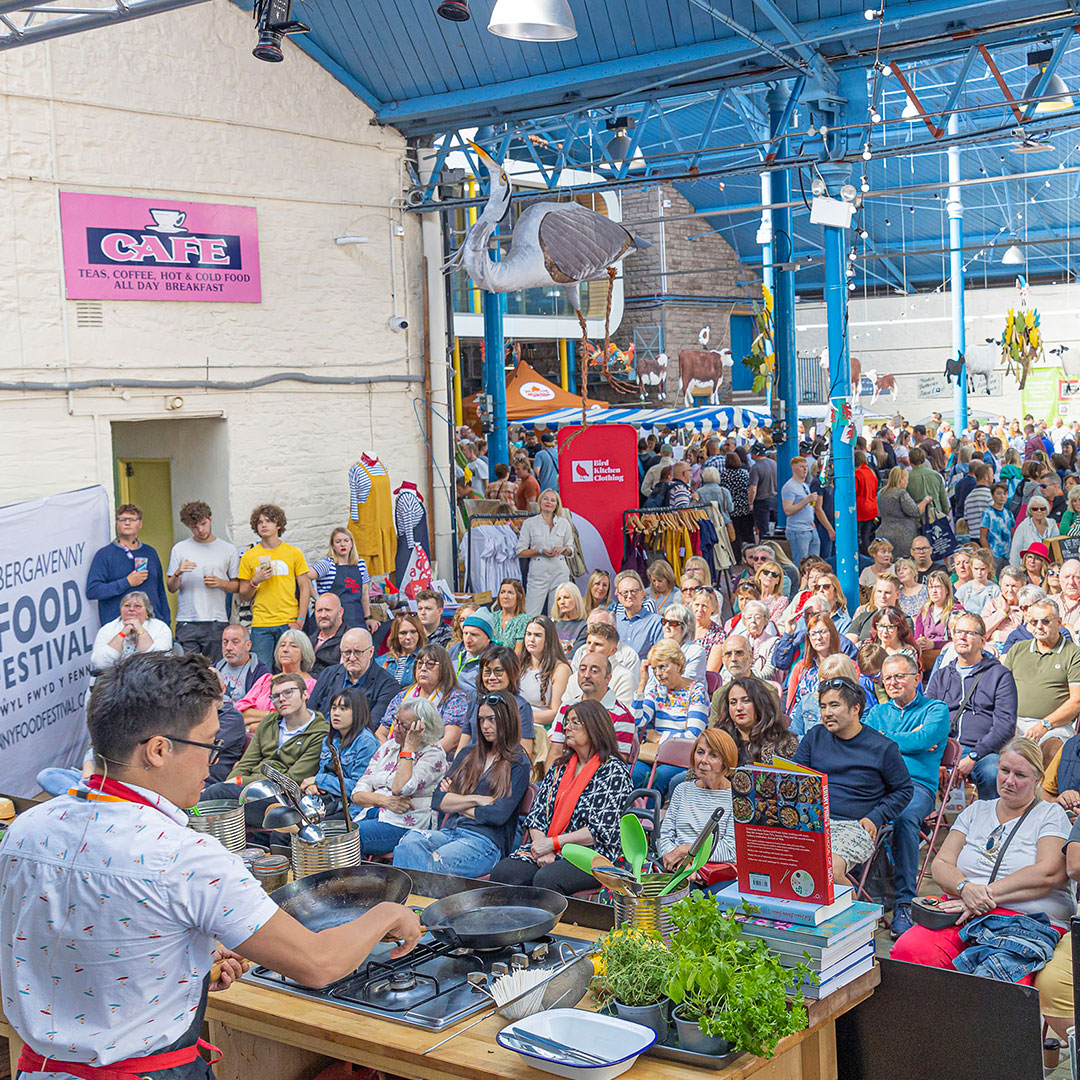 Book Your Trip To Abergavenny Food Festival
Join us on the third weekend in September for the 25th annual Food Festival in Abergavenny.
Heading up the morning of the Sunday to experience and explore the Final Day of the festival, with plenty to immerse yourself in from facepainting to beer tasting.
With 6 separate venues onsite, bursting with over 150 exhibitors you'll be hard pressed to find something that doesn't spark your interest or tickle your fancy.  Situated within Abergavenny Castle, Market Hall and The Brewery Yard, you can find all manner of stalls; live chef demonstrations; food tasting; talks from esteemed authors, chefs, bakers and more; debates on food related topics from notable foodies; a children's cookery school; even a food quiz.
Whether you're looking to try new food, fill up on a wide variety of flavours, discuss with notable experts and members of the public alike, have fun with your family or simply relax in the backdrop of the Castle alone, you're catered for at Abergavenny Food Festival.