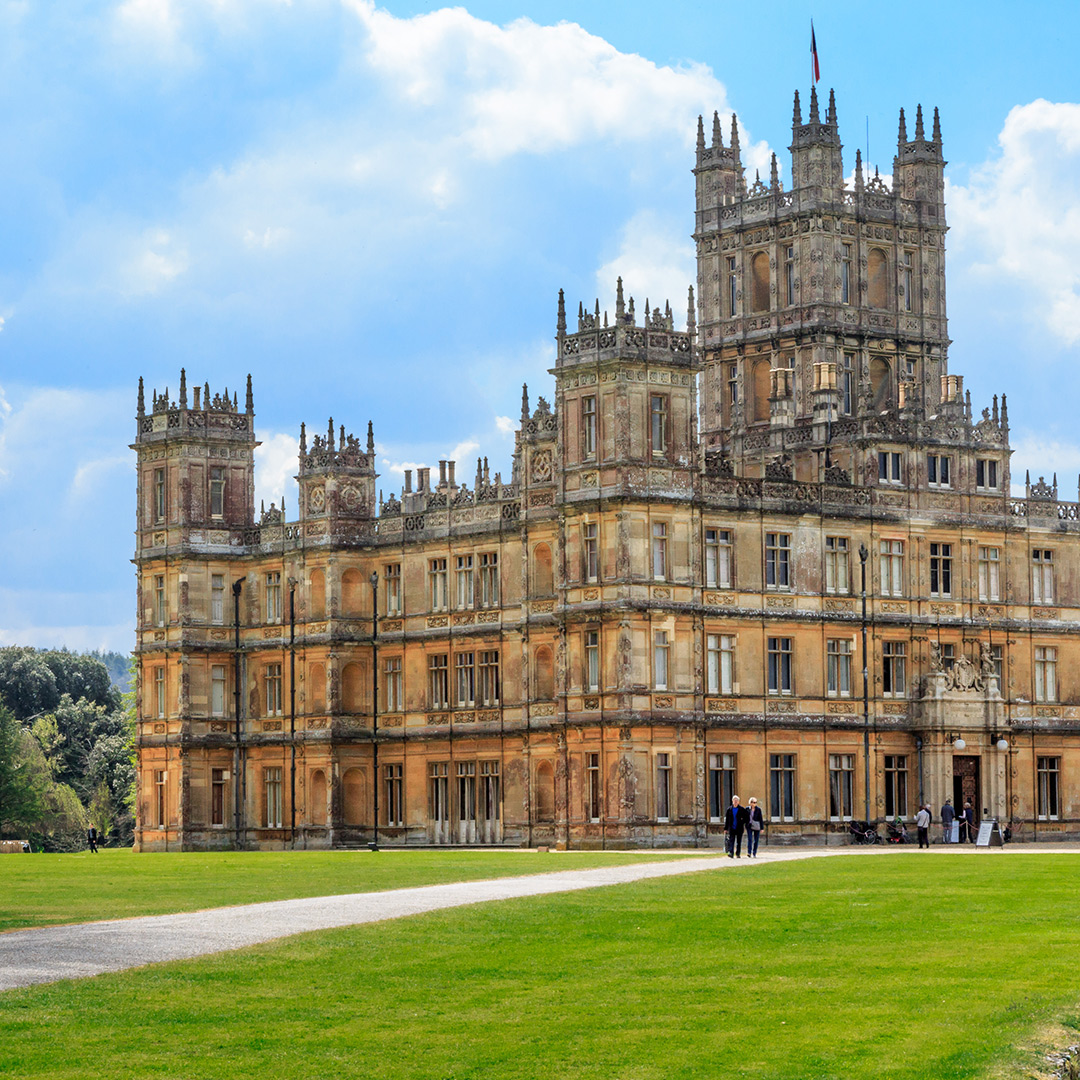 Book Your Trip To Highclere Castle
The first written records of the estate date back to 749 when an Anglo-Saxon King granted the estate to the Bishops of Winchester. Bishop William of Wykeham built a beautiful medieval palace and gardens in the park. Later on, in 1679, the palace was rebuilt as Highclere Place House when it was purchased by Sir Robert Sawyer, the direct ancestor of the current Earl of Carnarvon. In 1842, Sir Charles Barry, who also designed the Houses of Parliament, transformed Highclere House into the present day Highclere Castle.
During the First World War, Highclere Castle was converted into a hospital for wounded soldiers run by the 5th Countess of Carnarvon. Then, in the Second World War, Highclere Castle was home to children evacuated from London.
There are between 250 and 300 rooms in the Castle Saloon and during your tour you will explore the main state rooms so familiar from "Downton Abbey". You will see some of the bedrooms after which you will follow the stairs down to the cellars and old staff quarters where you will find the Egyptian Exhibition, celebrating the 5th Earl of Carnarvon's discovery of the tomb of Tutankhamun.