Royal International Air Tattoo: RAF Fairford
Book Your Royal International Air Tattoo Trip With Berrys
Our trip to the Royal International Air Tattoo departs on July 16th 2022. Book your tickets now using the calendar below.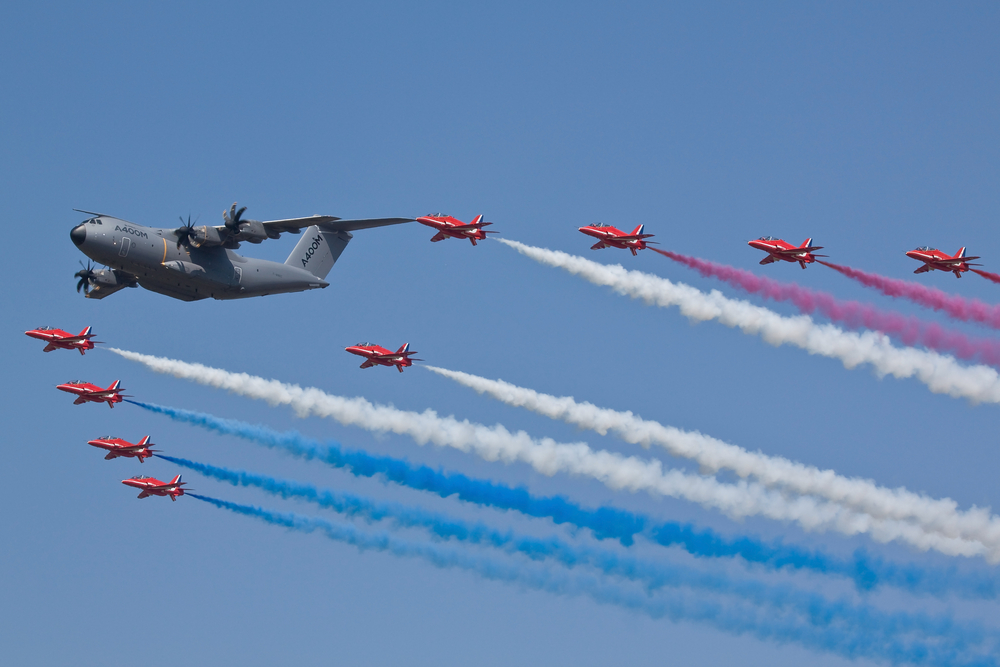 The world's largest military show!
With a 7.5 hour flying display, you will get to see fast jets, giant transporters, historic aircraft and much more. Alongside the thrilling flying action, you will be treated to non-stop entertainment on the ground!