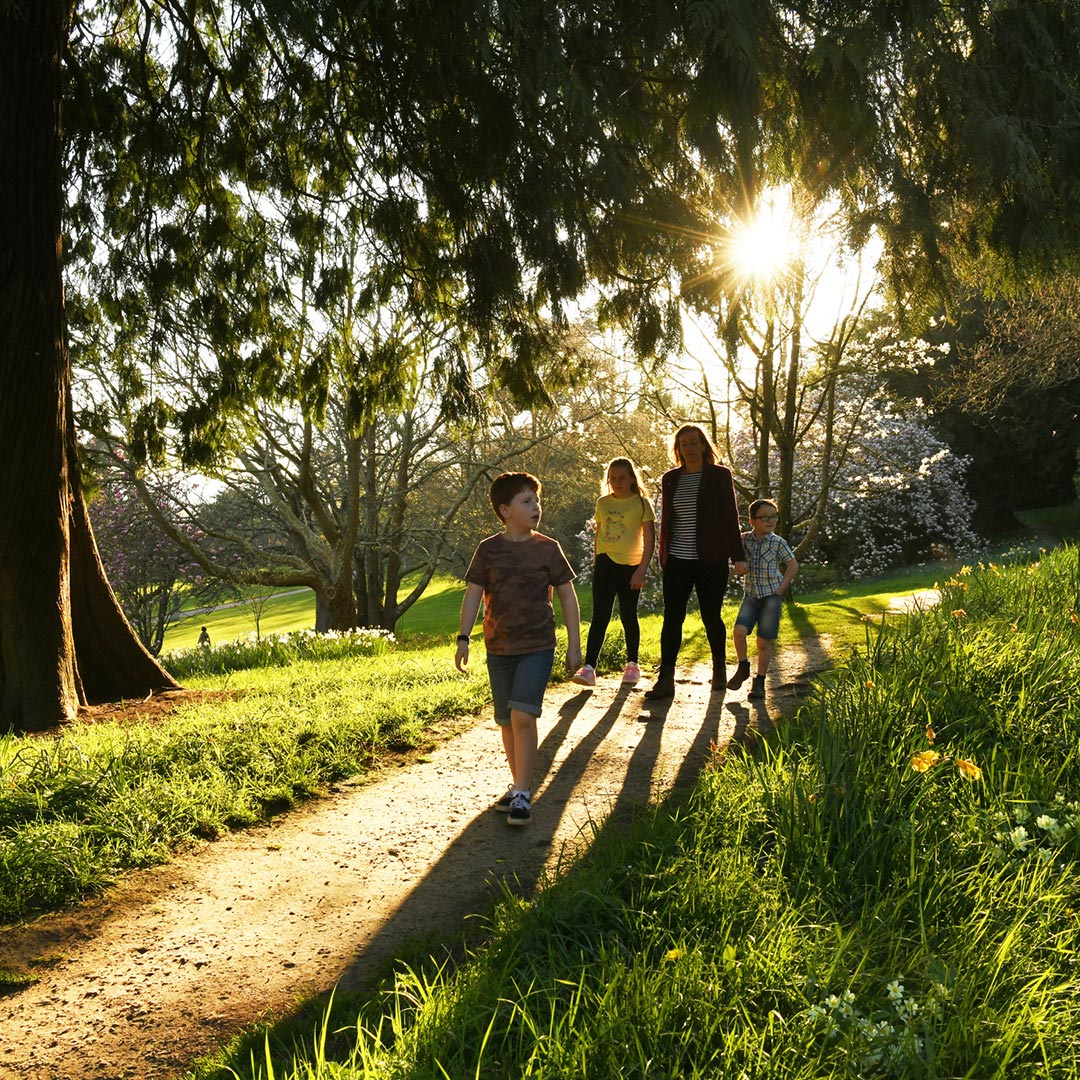 Book Your Killerton Trip
Would you give away your family home for your political beliefs? Sir Richard Acland did just that with his Killerton Estate in the heart of Devon, when he gave it to the Trust in 1944. Today, you'll find a friendly Georgian house set in 2,600 hectares (6,400 acres) of working farmland, woods, parkland, cottages and orchards.
There's plenty of calm space in the glorious garden, beautiful year-round with rhododendrons, magnolias, champion trees and formal lawns. You can explore winding paths, climb an extinct volcano, discover an Iron Age hill fort and take in distant views towards Dartmoor.
NB: Pricing stated is for National Trust Members & Non-Members.