Waddesdon Manor & Gardens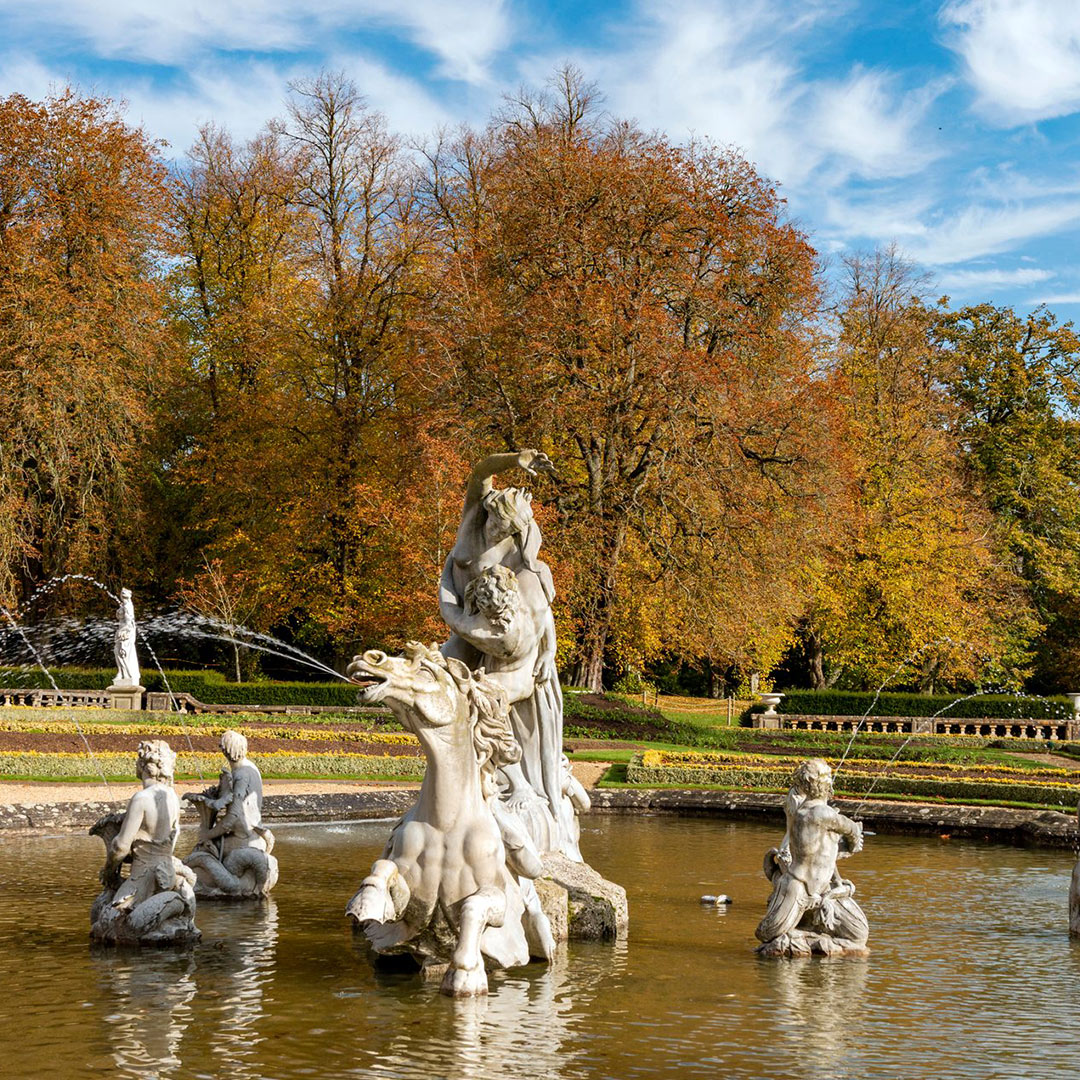 Book Your Waddesdon Manor Trip
Surrounded by views of Oxfordshire, the Chilterns Hills, the Vale of Aylesbury and just a train ride away from London, Waddesdon Manor, is an ideal place for relaxing with family and friends.
Explore this French Renaissance-style château built by Baron Ferdinand de Rothschild in 1874 to entertain the fashionable world and to house his collection of fine art. We're continuing the tradition today of entertainment and hospitality with events celebrating food and wine, and opportunities for you to explore our history, collections and gardens through changing exhibitions and special interest days.
Step back in time in the Victorian style gardens, gaze at flamboyant colours on the parterre amid the ornate fountains and statuary. Hear the rare and exotic birds calling from the roccoco style Aviary found in the heart of the gardens. Alternatively spend a fun filled day with the family, and have an adventure in the woodland playground which winds through the trees, making use of the natural environment to create a magical area to play. Why not explore the trail around the gardens; hunt for bugs and spot wildlife along our woodland walk?
NB: Pricing stated is for National Trust Members & Non-Members.