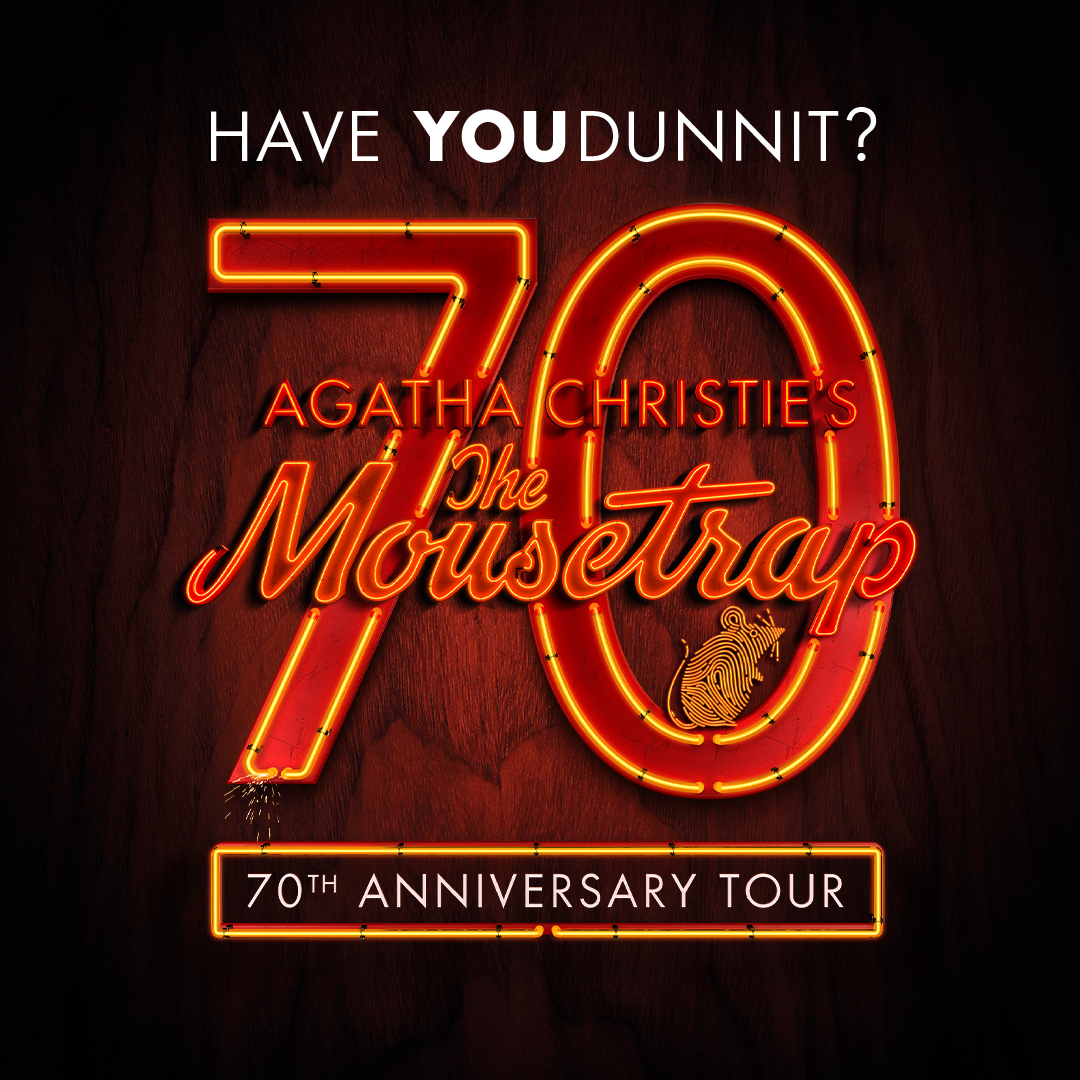 Book your trip to The Mousetrap
The Mousetrap is the genre-defining murder mystery from Agatha Christie, the world's best-selling novelist of all time. As news spreads of a murder in London, a group of seven strangers find themselves snowed in at Monkswell Manor, a remote countryside guesthouse. When a police sergeant arrives, the guests discover – to their horror – that a killer is in their midst. One by one, the suspicious characters reveal their sordid pasts. Which one is the murderer? Who will be their next victim?
This 70th Anniversary tour marks the first of many ways that The Mousetrap will be celebrating its extraordinary milestone year.
The touring cast includes Todd Carty (EastEnders, Grange Hill, Dancing on Ice) as Major Metcalf and Gwyneth Strong (Only Fools and Horses, EastEnders) as Mrs. Boyle and fellow EastEnders actor John Altman as Mr. Paravicini. In the truly ensemble piece where everyone is a suspect Joelle Dyson (Dreamgirls, Funny Girl) will appear as Mollie Ralston, Laurence Pears (Magic Goes Wrong) Giles Ralston, Elliot Clay as Christopher Wren (The Mousetrap in London), Essie Barrow (The Mousetrap in London) as Miss Casewell, and Joseph Reed (The Nobodies) as Detective Sgt. Trotter.
Seating
Stalls