Best gardens in Somerset 2023
Category:
News
6th June 2023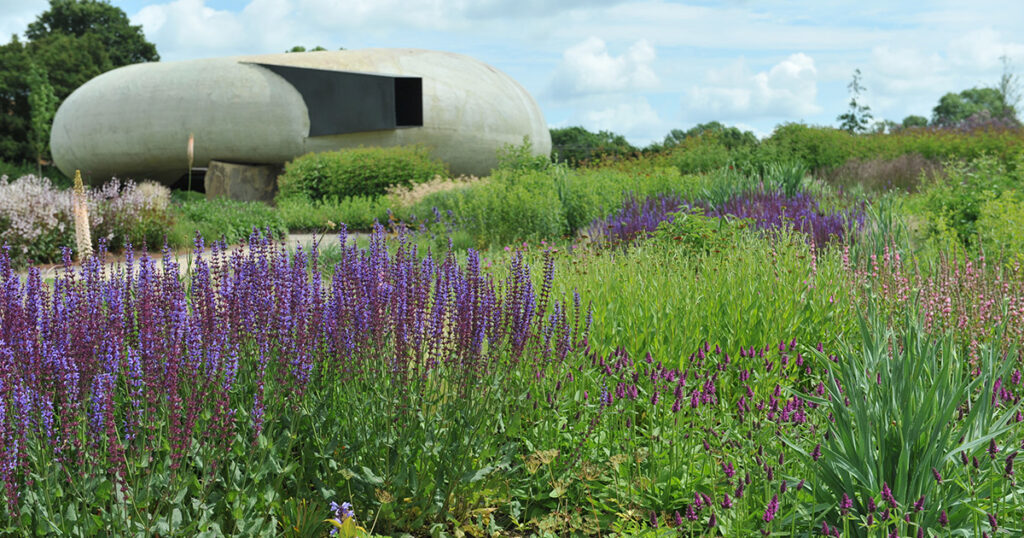 In June, hedgerows froth with cow parsley and flower beds are alive with colour, making it an ideal time to visit Somerset's gardens. Known for its agricultural heritage and rural beauty, the "land of the summer people" has gardens that are some of England's loveliest. Those at luxury hotel The Newt, located just outside Wincanton, are perhaps the best known. The celebrated gardens at Hadspen House, once designed by Penelope Hobhouse, were reworked when the house became a five-star hotel. The result has been widely praised, bringing the gardens up-to-date and giving them a new vision. Entrance to the estate of more than 30 acres is not the cheapest ticket in town, as visitors are asked to buy an annual membership on their first visit, costing £68 a year. There is a great deal to see however, so a repeat visit is welcome. In the main gardens, different gardening styles are represented – with a highlight being the English country garden with its cute cottage. Don't miss also the water-squirting toads; the walled garden lined with espaliered apple trees; an interesting beezantium and a cyder press, with seating beneath shady plane trees. Other highlights include the Roman Villa that has been recently reimagined and The Story of Gardening – a museum reached by an aerial walkway through the woods.
Another of Somerset's more famous gardens is the Oudolf Field. Designed by Piet Oudolf it sits behind the Hauser & Wirth contemporary art gallery, in Bruton. Pebble walkways wind between sweeping beds of grasses and flowers in this whimsical, perennial meadow.
In the historic village of Mells, the green-fingered – plus anyone who enjoys lunch in lush surroundings – should visit The Walled Garden. This non-profit, community-run nursery has filled an old, tumbledown rectory with plants and flowers and bucolic views. It hosts gardening workshops throughout the year too.
There is lots to appreciate at Hestercombe Gardens, near Taunton, where visitors will find a Georgian Landscape Garden, a Victorian Shrubbery and Edwardian Formal Gardens. The Landscape Garden contains large ponds, a waterfall, restored follies, watermill, a summerhouse, "witch's house" and various seating alcoves. The Great Plat – a sunken parterre – was designed by Gertrude Jekyll. In June, the head gardener leads evening tours (June 6), while there is model boating on Father's Day on the Mill Pond.
One of Somerset's most imposing country house is at Montacute House, an Elizabethan Renaissance manor near Yeovil. It is run by the National Trust and features one of the few remaining Elizabethan compartmentalised gardens, with lawns, flower borders and clipped yew hedges. The orchards also contain heritage apple trees.
At Barrington Court, another National Trust property, this time near Ilminster, the empty, gold-stone 16th-century house has formal and walled gardens that fill with jewel colours this season. Its Lily Garden was inspired by Gertrude Jekyll. What makes Barrington's grounds special is that there is lots going on in the old barns. One is a book barn, where you can rummage through second-hand classics. There are also two new interactive sheds to pop into this summer, one features playful design and the other invites historical debate. Falconry sessions and Rangers' Activities are available for children in June.
The peaceful gardens at Tintinhull, a 17th-century manor house near Yeovil, were initially imagined by Phyllis Reiss, an amateur gardener. The Fountain Garden is a particularly dreamy space and there are various contemplative ponds to enjoy.
At medieval Lytes Cary Manor, near Ilchester, there is an Arts and Crafts-influenced garden to explore. Visitors can wander between neatly-clipped topiary bushes and herbaceous borders to the croquet lawn, an orchard and through woodland or down to the River Cary. The Apostles Garden contains 12 yew trees that line the pathway to the house, while an old sundial is surrounded by long grass. It took four years to renovate the Jenners' Pond Garden. It leads onto the Lavender Garden, which also features roses and verbena, for vibrant purples and pinks.
On the outskirts of Shepton Mallet, Kilver Court has a secret garden behind its designer shopping outlet, with three-and-a-half acres designed by Ernest Jardine, an MP in the late 19th-century. Beneath the disused, Grade II-listed Charlton viaduct are millponds, a dovecote, rockery and a parterre with low box hedging designed by Mulberry's Roger Saul.
For a garden that is part nature reserve, try the National Trust's Fyne Court, midway between Taunton and Bridgwater, in the Quantock Hills. Trails run along a serpentine lake, past a boathouse and a folly, then through an arboretum. A walled garden teems with wildflowers that attract insects.
The most popular garden in Taunton to visit is perhaps Vivary Park, close to the town centre and with a stream running alongside it. There are open lawns for play in between dazzling flower beds, a high ropes park, plenty of benches and a cafe.
Finally, near South Petherton, East Lambrook Manor Gardens is known for its snowdrop festival in February and celebrates the legacy of gardener and writer Margery Fish. The grounds are a fine example of the English cottage garden style and the plant nursery displays an extensive collection of geraniums. Come summer, the borders are flush with colour, making this another great Somerset garden to enjoy in balmy weather.