HOME TO TRADITIONAL CHEESE AND ADVENTURE SPORTS
This natural landmark in the Mendip Hills is not only spectacular to explore but it has a fascinating history. Go for a stroll and admire the views from above this dramatic scar in the landscape, then discover what has been found inside the gorge's caves. Sample cave-aged cheddar cheese and perhaps try an adventure sport, like rock climbing or caving.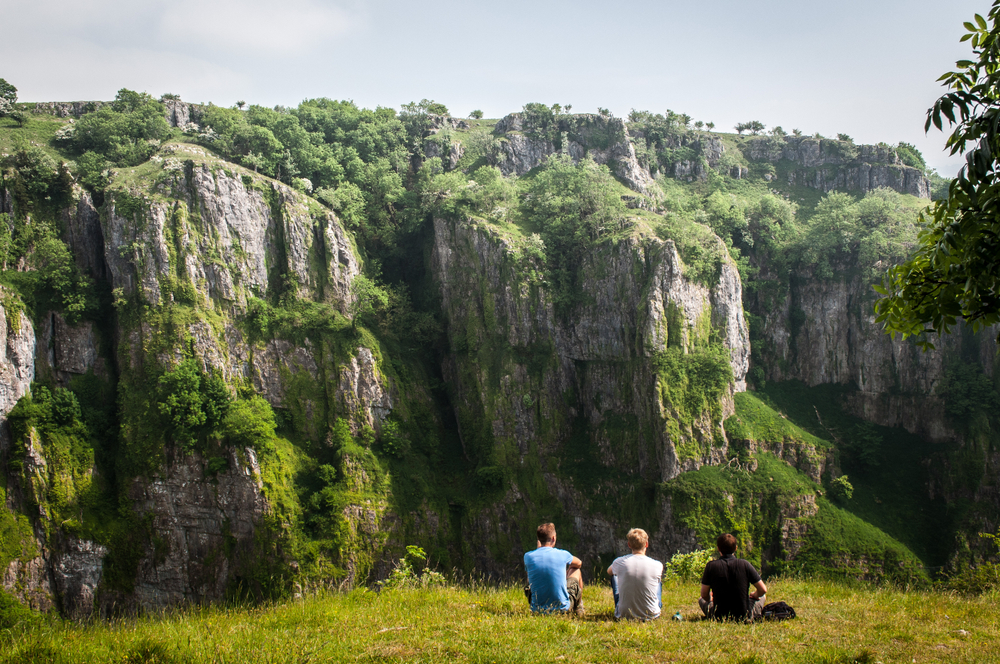 What's it all about?
Visitors who want to appreciate the gorge but are short on time can drive along the winding road through the rock crevice. There are parking bays at various points so you can get out and take pictures of the rugged limestone walls that rise up abruptly from the verges.
Those with an hour or two can climb to the top of the gorge to soak up far-reaching views that extend across Somerset, with the distant pool of Cheddar Reservoir a pretty backdrop. There are various walking options: Jacob's Ladder consists of 274 steps and has a lookout tower – though an entrance fee is required to climb up this way.
Alternatively, the top of the gorge can be accessed for free via public footpaths at either end, with a short climb to see the views. For a longer hike, the National Trust details a free circular trail around the gorge cliffs, which is 4 miles long. Look out for grazing Soay sheep.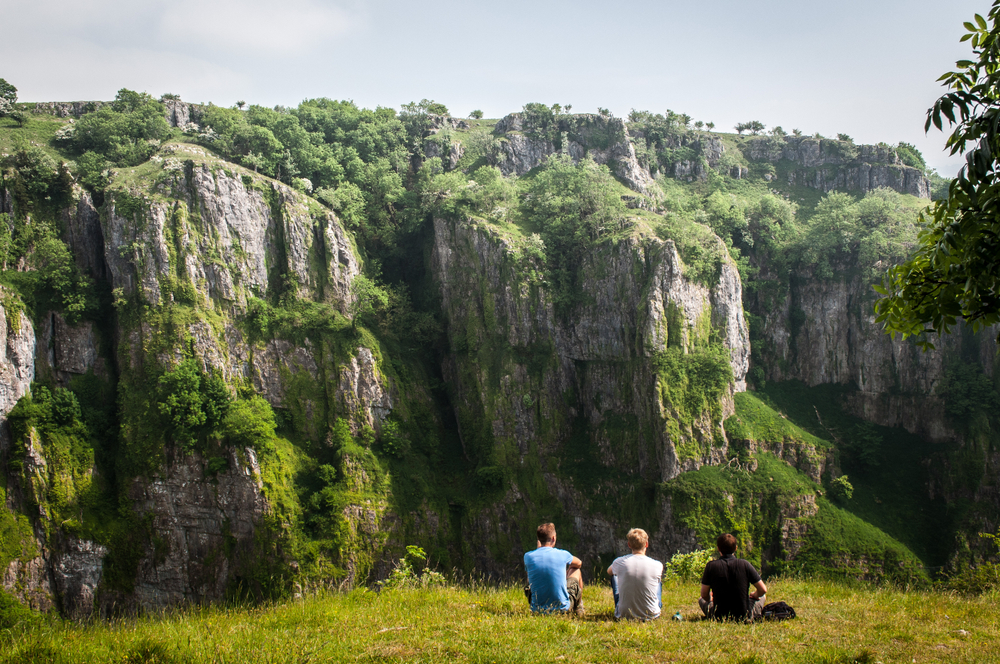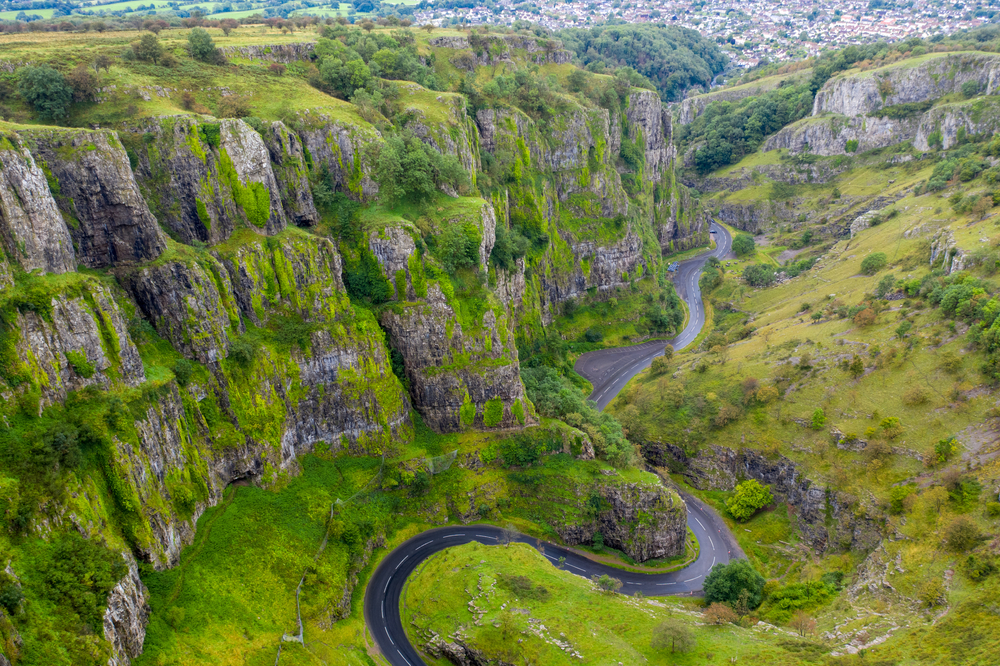 What can I expect to see?
Buy a Cheddar Gorge and Caves ticket (cheddargorge.co.uk) to see inside Gough's Cave, which is more than 500,000 years old. Wonder at the impressive stalactites and stalagmites.
This is where, as the audio guide explains, Cheddar Man was found. He is around 10,000 years old and is the oldest complete skeleton discovered in Britain (he is now on show in the Natural History Museum). The small Museum of Prehistory reveals more about how our ancestors lived
during the last Ice Age and preserves other artefacts found in the caves. Cox's Cave can also be visited and is home to a multimedia projection depicting the development of early man.
Afterwards, the village of Cheddar, at the southern end of the gorge, has cafes, delicatessens and souvenir shops lining the road. Foodies will not want to miss visiting the timber-framed Original Cheddar Cheese Company (originalcheddargorgecheese.co.uk), which has been
selling cheddar here since 1870, making it the world's oldest cheddar shop.
The Cheddar Gorge Cheese Company (cheddargorgecheese.com) also sells various cheeses. Both age some of their cheddar in a cave in the gorge, which is dry and cool.
Where is Cheddar Gorge located from the Berrys Drop Off?
Cheddar Gorge is located near to our Wells Coach Drop Off Point. We've included a Google Maps route to help guide you there.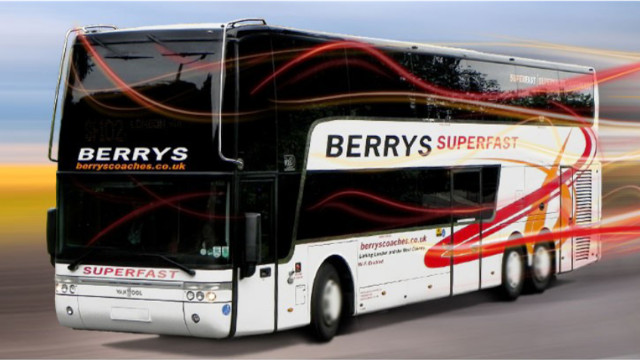 How do I get there from the Berrys drop-off point?
The Berrys Drop Off is located at Wells Bus Station and should take approximately 30 minutes by local bus to Cheddar. Simply hop on the number 126 bus which departs every two hours from the Bus Station and exit at Cheddar.
You can then meander up Cliff Road taking in the marvelous sight of Cheddar Gorge along the way.