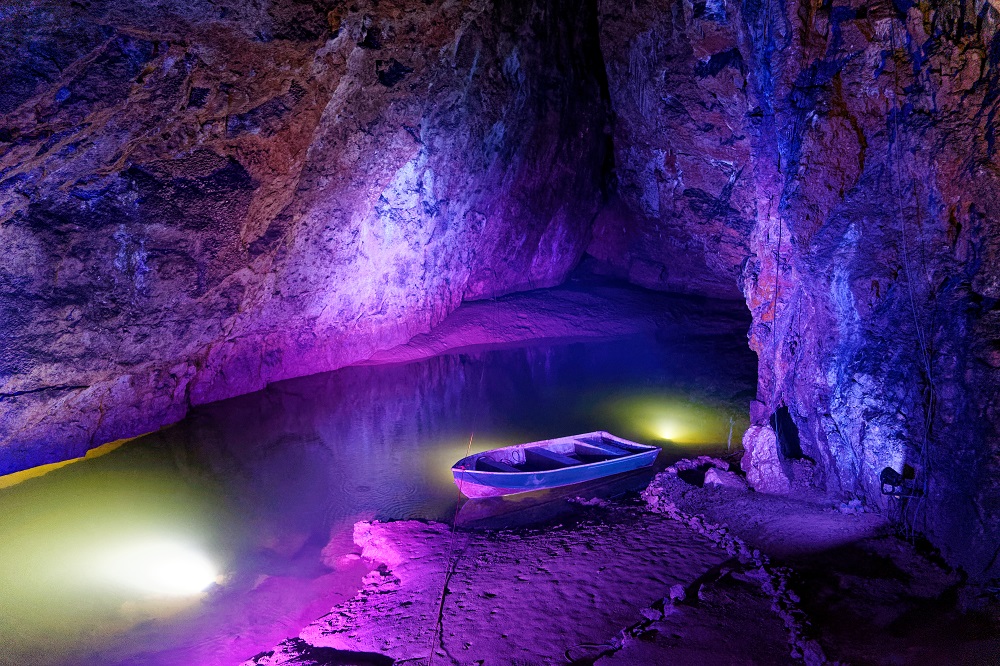 England's Largest Show Caves
Visit for a guided tour of the caves but there is lots more to see besides. Factor in time to wander past the dinosaur statues outside and to catch a live show and a 4D film.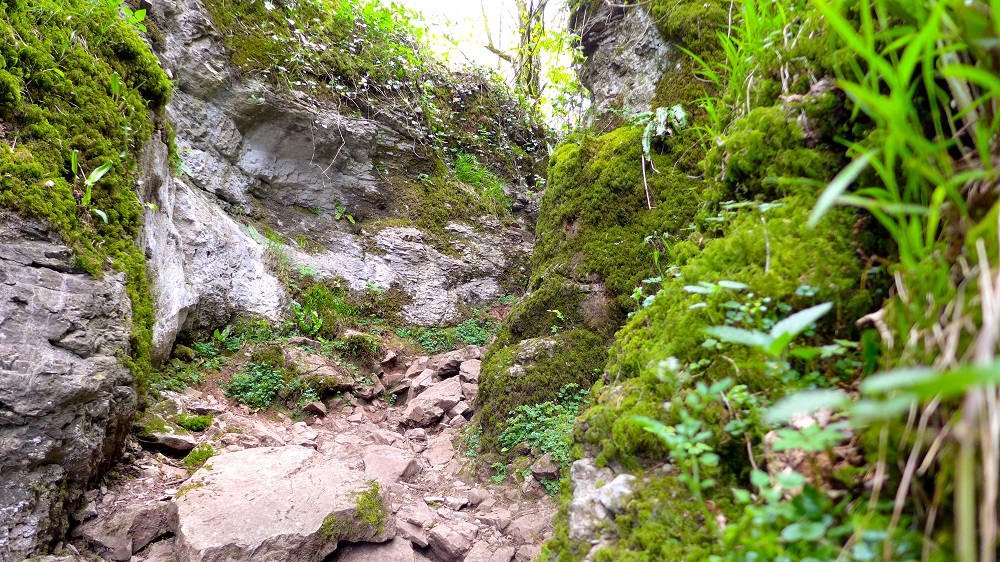 What's it all about?
Tours through the caverns, which are millions of years old, run throughout the day finishing at different times depending on the season. An experienced guide will point out interesting stalactites and stalagmites and recount tales that include the legend of the Wookey witch. The "cathedral" cave is impressively tall, the underground river is a pretty sight and the rocks are lit up with coloured lights.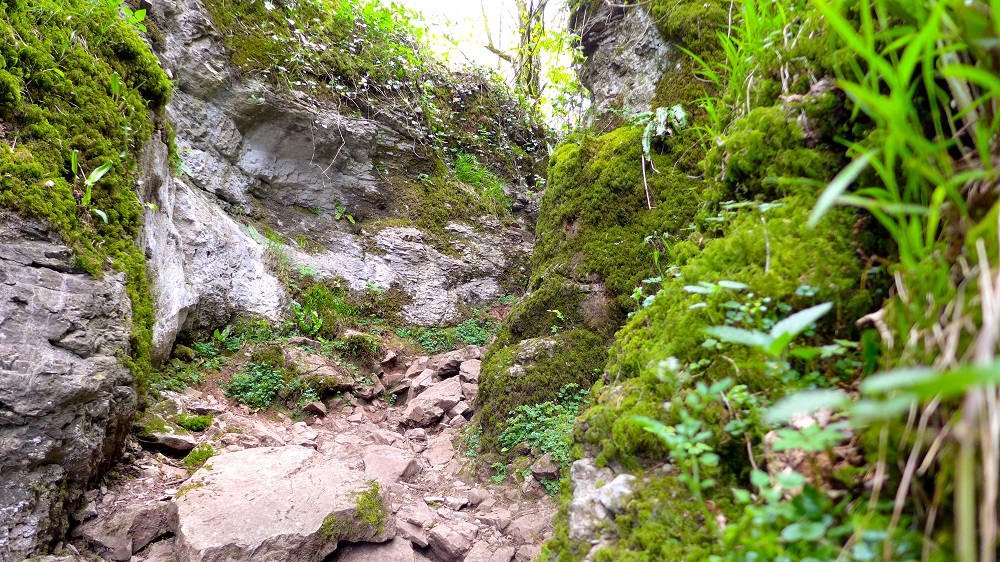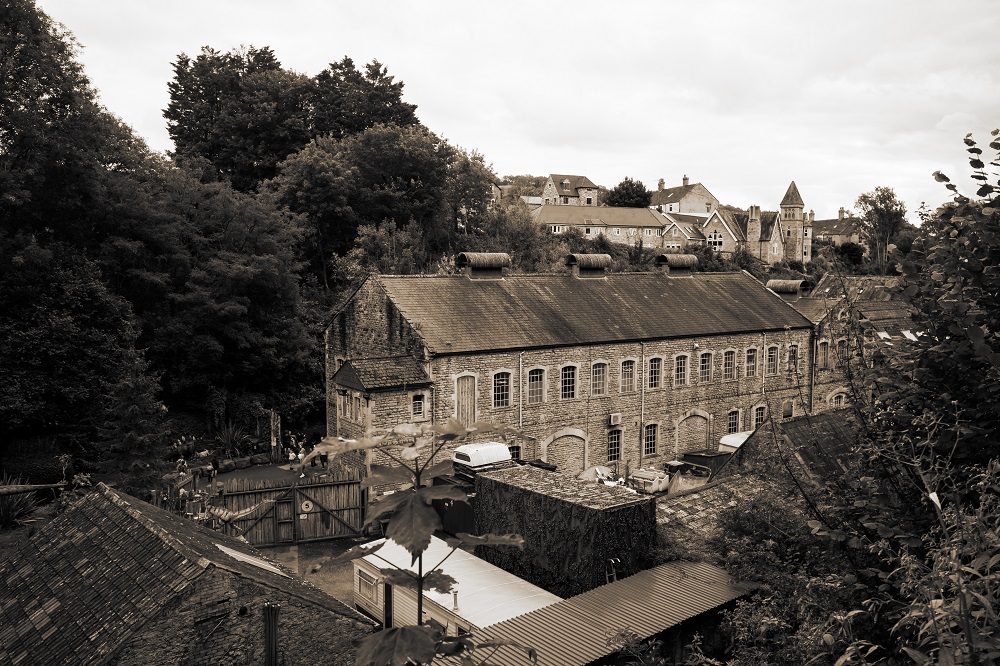 What can I expect to see?
A small museum explains the history and geology of the caves. Over the centuries, they were viewed as a safe place to live and tools have been found inside that were used by Neanderthals. Cave hyenas also lived there once, according to archeologists. Bones of rhinoceros, bear, mammoth and lion have been found in the valley outside, where there are now dinosaur statues that children will love getting up close too, a few of them even move and roar.
Adventurous visitors can sign up for Wild Wookey, which is a course of thrilling activities to try while moving through the caves, including abseiling, clip-climbing, crawling and zip-lining.
Outside the caves is an old paper mill building that now houses different entertainment zones.
One is a soft play area, with bridges that run up in the ceiling over the heads of parents who can sit and have a drink or snack below.
Where is Wookey Hole located from the Berrys Drop Off?
Wookey Hole is located near to our Wells Coach Drop Off Point. We've included a Google Maps route to help guide you there.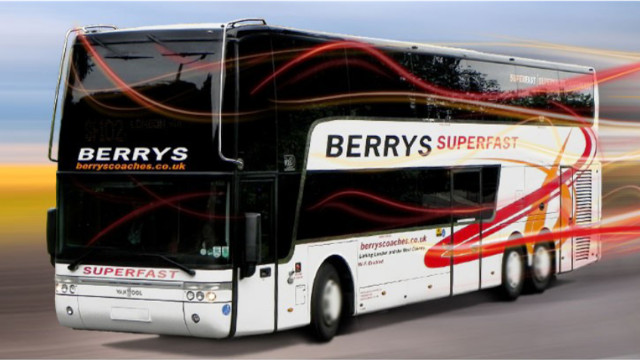 How do I get there from the Berrys drop-off point?
The Berrys Drop Off is located at Wells Bus Station and should take approximately 10 minutes by local bus. Simply hop on the number 67 bus which departs every hour from the Bus Station.