From Dippy the Dinosaur to the depths of the ocean, this museum is a must-see
A truly iconic attraction in the heart of London, the Natural History Museum has delighted people of all ages for nearly 200 hundred years with its vast collection of animals, plant, minerals and human specimens. 
Here are some frequently asked questions about the Natural History Museum.
What's it all about?
The Natural History Museum is a fascinating collection of 80 million objects spanning 4.5 billion years. Not only is the Museum a leading tourist attraction in London but it is also one of the most well-established and leading scientific research centres in the world. The scientists here are using the vast collection of specimens to understand the past, present and future of life on earth.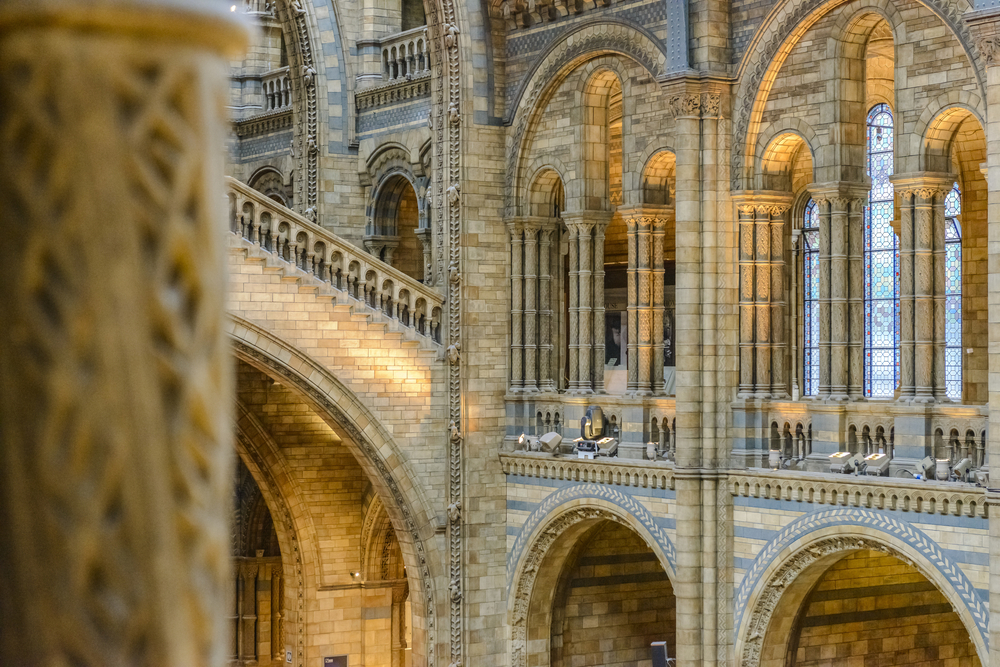 What can I expect to see?
Pick any plant, animal, insect or even a piece of artwork from the planet and it's more than likely the Natural History Museum has something in its collection. Visitors can expect to see extensive information about the dinosaurs (including the world-famous Dippy!), the current information and remaining mysteries around human evolution, oceans and outer space. 
Visitors can expect to see numerous exhibits on different topics such as climate change and famous explorations such as the Challenger expedition. Which, even to this day, supplies scientists with important data and specimens around the world.
Where is the Natural History Museum located?
Cromwell Road
London SW7 5BD
We've included a Google Maps route to help guide you there.
How do I get there from the Berrys drop off point?
Getting to the Natural History Museum couldn't be simpler! Our designated drop off point is only a short walk from Hammersmith tube station. Simply head to the tube station and get on the southbound Picadilly Line for approximately 15 minutes. Exit at South Kensington and then exit the tube station. As you stand outside the tub station, turn right and head up Cromwell Place. The entrance to the museum is hard to miss, on your left as you come to a T-Junction.