Lesser Known (But Brilliant) Christmas Activities in London 2022
Category:
News
12th December 2022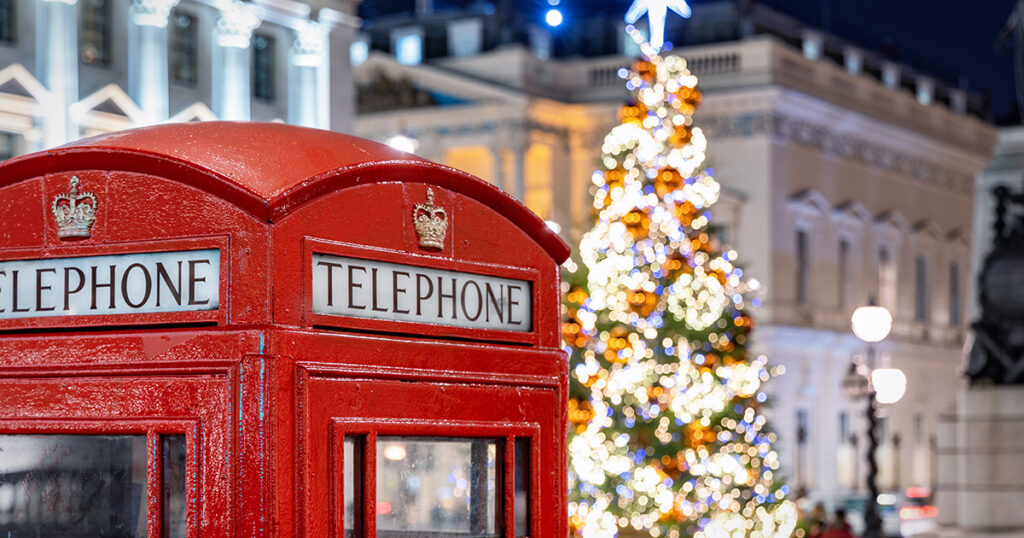 Move away from the tourist traps and find a London to celebrate Christmas in
Naturally, many people want to visit London at Christmas, and it's not hard to see why. It's the home of Dicken's 'Christmas Carol', streets lined with magnificent Christmas lights, a skyscraper of a Christmas tree in Trafalgar Square, and internationally recognised toy shops that'd make Santa himself green with envy.
Yet while many people fill their time with walks through Christmas markets, ice rinks and huge overpriced Christmas funfairs (Winter Wonderland, we're looking at you!), there's another side to festivities in London. A lesser-known side. With fun, sometimes kitsch, Christmas activities away from the throngs of shoppers and sightseers.
In this guide, we'll explore some of the lesser-known (but brilliant) Christmas activities in London for 2022. Heat up a glass of mulled wine, grab a mince pie, and let's take a look…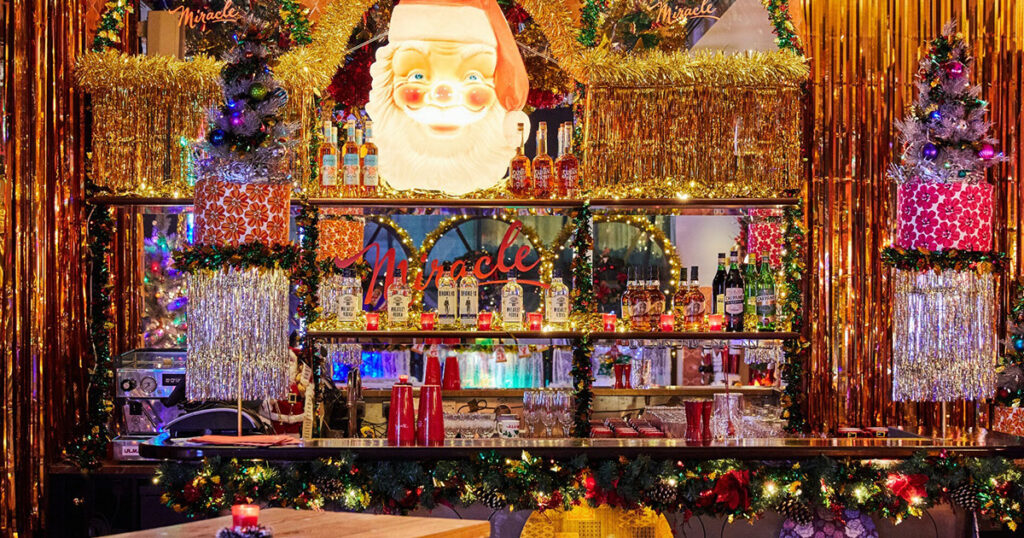 Miracle at Henrietta
Miracle at Henrietta is a Christmas-themed bar inspired by 70s festivities. Sat in the Henrietta Hotel in Covent Garden, this hotel has transformed one of its bars into a winter wonderland of drinks and nostalgia. Think gaudy wrapping paper, tacky jumpers, stockings over the fireplace and a bucket-load of tinsel as part of the decorations.
When you're not indulging yourself in kitsch, then you can sample of one the many festive-themed cocktails – Chrismapolitan anyone? It'll be a popular spot for people dropping in for a drink, so you'll need to book your table in advance to avoid any disappointment.
Churchill Arms
In true British eccentric style, The Churchill Arms normally adorns its outside areas, walls and signs with huge flower displays all year round. They currently spend £25,000 a year for the pleasure. However, at Christmas time (when the flowers are less likely to bloom) the pub switches the flowers out for 10s of Christmas trees. The effect has to be seen to be believed, but we think you'd be hard-pressed to find a more Christmassy-looking pub in London. The pub is in Kensington, so makes a great stop after a stroll around Hyde Park, or visiting one of the many museums in West London.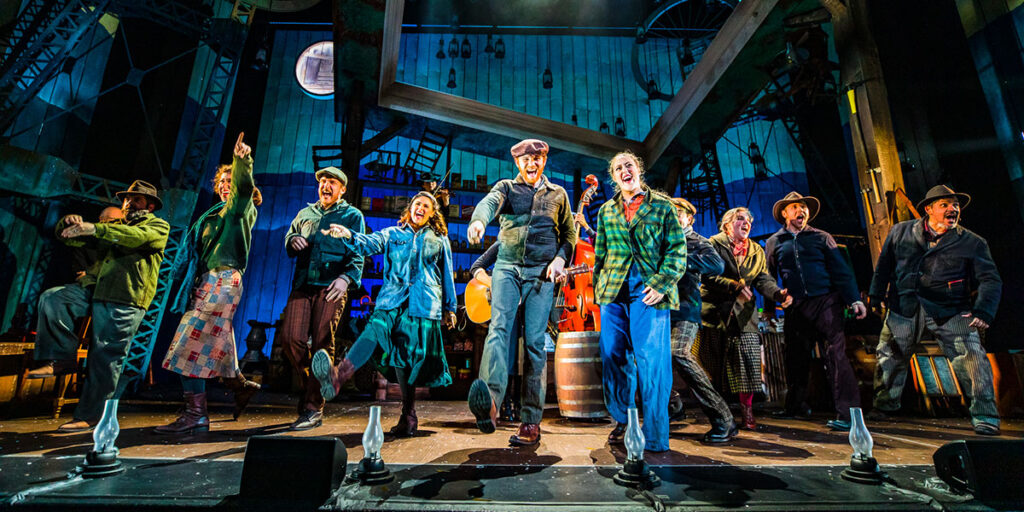 Dolly Parton's Smoky Mountain Christmas Carol
Christmas Carol is arguably one of the greatest stories ever written. The only way to make it better? Add Dolly Parton, of course! This traditional story sees Scrooge get a Tennessee twist in this stage musical with songs written by the country superstar herself. You don't have to be a Dolly fan to enjoy this musical extravaganza as the spectacle itself alone warrants the ticket admission alone (come on, you're curious what on Earth it'll be like, right?).
The show is on at the Southbank Centre. This makes an excellent pairing with a walk down the Southbank where there will be the usual festive stalls offering handcrafted presents and wintery foods. A delicious combination for the senses.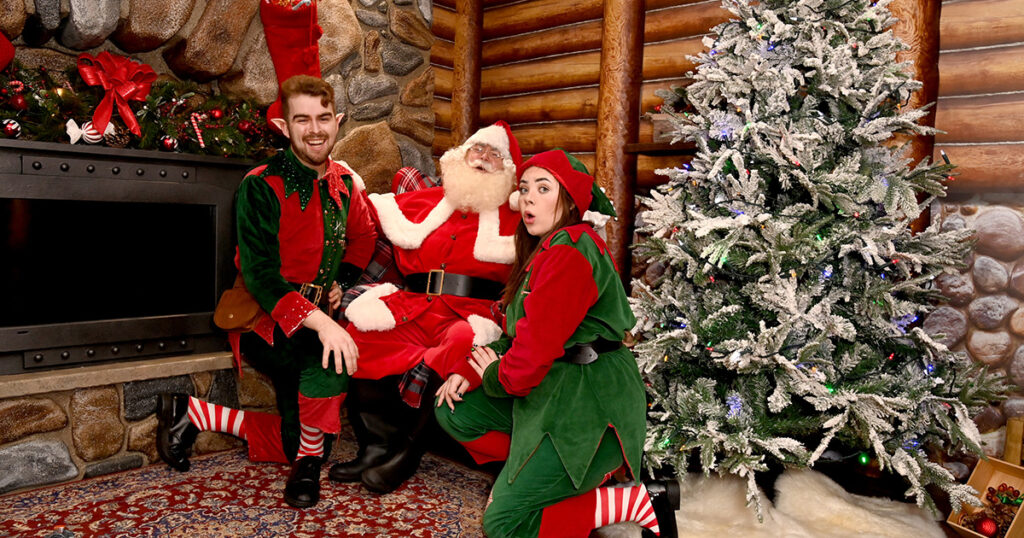 Re-create pretty much every Christmas film from the 90s
Home Alone 2, Elf and Jingle All The Way are just some of the Christmas films that feature heavy use of a toy shop. Unsurprisingly then, Hamley's toy shop on Regent Street is the perfect venue to re-live your favourite movie scenes.
As the oldest and largest toy shop in the world, you can guarantee it's the perfect place to release your inner child, as well as keep your actual children entertained. While we don't recommend taking over Santa's grotto dressed in your best elf costume, there are still plenty of Christmas-themed events happening in store. From in-store displays and demonstrations of this year's most sought-after toys (spoiler: it's not Turbo Man) to meeting Santa himself, Hamley's 1000s of toys to memorise kids and get those wish lists on the go.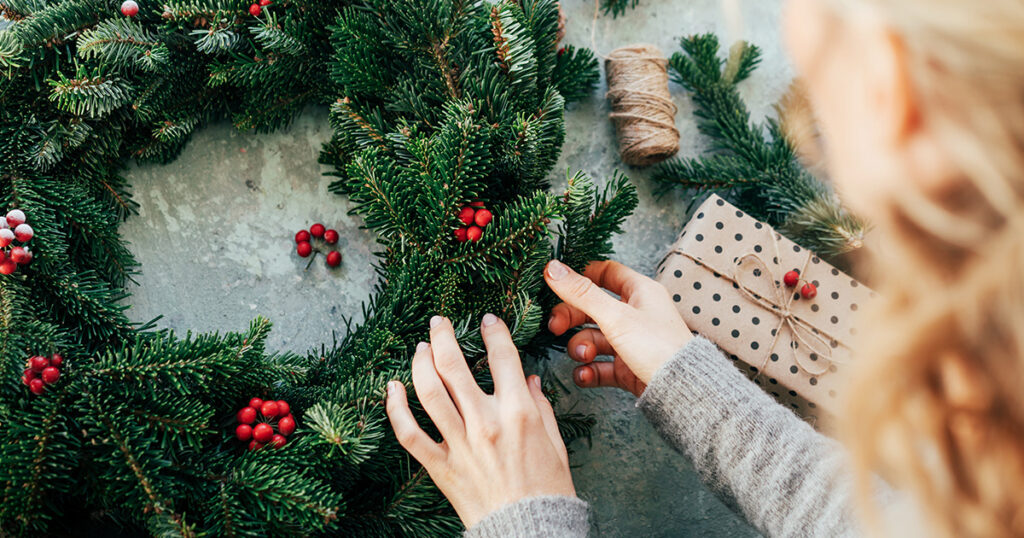 DIY Christmas Market
Want to find a unique Christmas gift while supporting local artists? The DIY Christmas Market in Shoreditch has something for you. See a variety of hand-made Christmas decorations to decorate your own place as well as novel pieces of art for the person who has everything.
The event covers 4 floors of stalls with over 100 artists showcasing their work. You can expect ceramics, zines, independent publications, patches, comics, custom t-shirts, tote bags, art prints, screen prints, jewellery and books.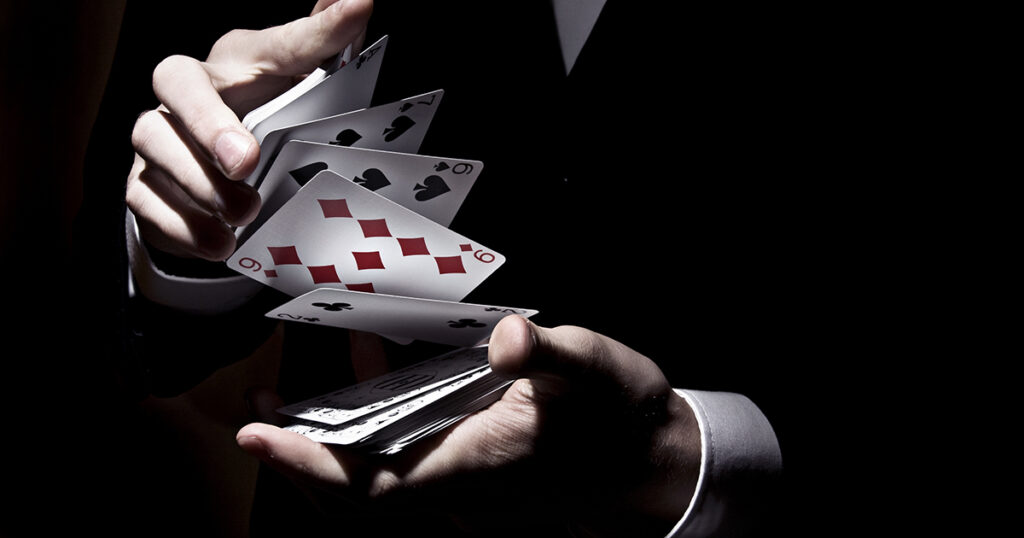 Magic Circle Christmas Show
We'll hold back on jokes about Dads of the UK making mince pies disappear as their Christmas act. These professionals bring the literal magic to Christmas via the world-famous Magic Circle. Details about the acts and the performance are (perhaps unsurprisingly) shrouded in secrecy. However, attendees can expect a stage performance of world-class magic with a Christmas twist that will enchant the entire family.
Stalls tickets come in at a very reasonable £27.50 and there are matinee and evening performances to suit everyone. For a theatre show in London, this is fantastic value for an evening's entertainment that'll please anyone aged 7 and up. All proceeds from the show go to their charitable foundation, which should give you that warm, fuzzy glow that ultimately Christmas is all about.
…
The traditional Christmas activities might not be everyone's cup of mulled wine, but we hope you can find something on this list to keep you and your family entertained. Whether you're a complete grinch, or a Christmas fanatic who has their house decorated by the time Halloween is over, London has something to let you celebrate in a way that suits you. Enjoy!