5 Reasons to Visit London in 2023
Category:
News
17th January 2023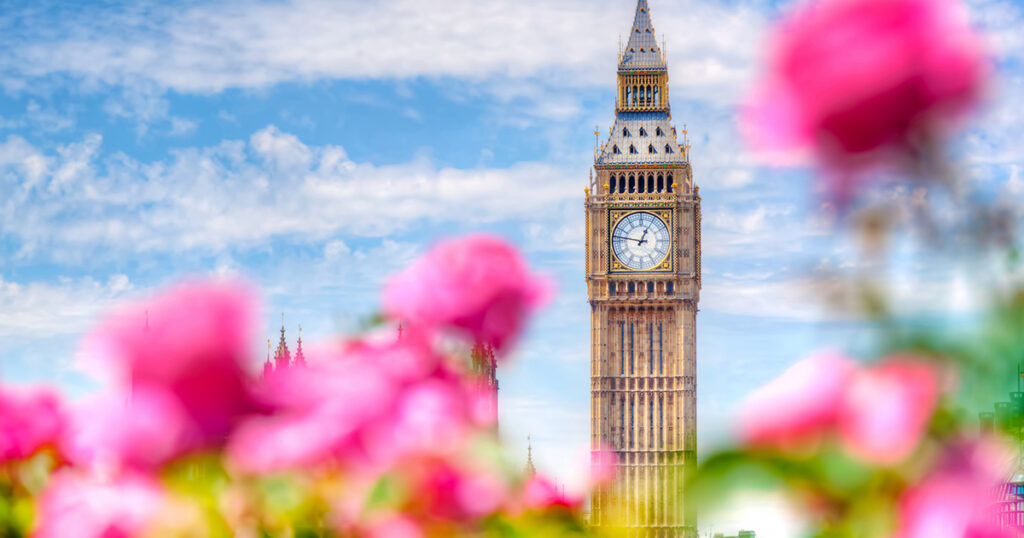 Beat the January blues and book your trip for one of these great events
London is a fantastic place to visit at any time, however, 2023 promises to be something special and London is once again ready to showcase itself at its best all year round.
A journey to the capital around a major event always makes the trip more memorable. What's more, you can experience something that you simply couldn't do anywhere else. Let's take a look at some of the big events that London has in store for 2023.
Coronation of King Charles III – Saturday 6th May
For the first time in over 70 years, you can catch this once-in-a-lifetime opportunity to see King Charles be formally crowned as monarch. The event takes place on Saturday 6th May 2023. As per the 900-year tradition of coronating monarchs, the event takes place at Westminster Abbey. What's even better, maybe, is that there's a bonus bank holiday on Monday 8th, meaning you can make a long weekend of the London celebrations.
While publicly announced details of the day are yet to be announced (likely they are still underway alongside security concerns from announcing things too early), you'll want to book your hotel and coach trip right away as the event will attract international interest. Westminster Abbey itself will be inaccessible, though for similar events (e.g. Jubilee celebrations) huge projectors have been erected in London's parks and around its famous landmarks (e.g. Trafalgar Square).
It's an opportunity not to be missed!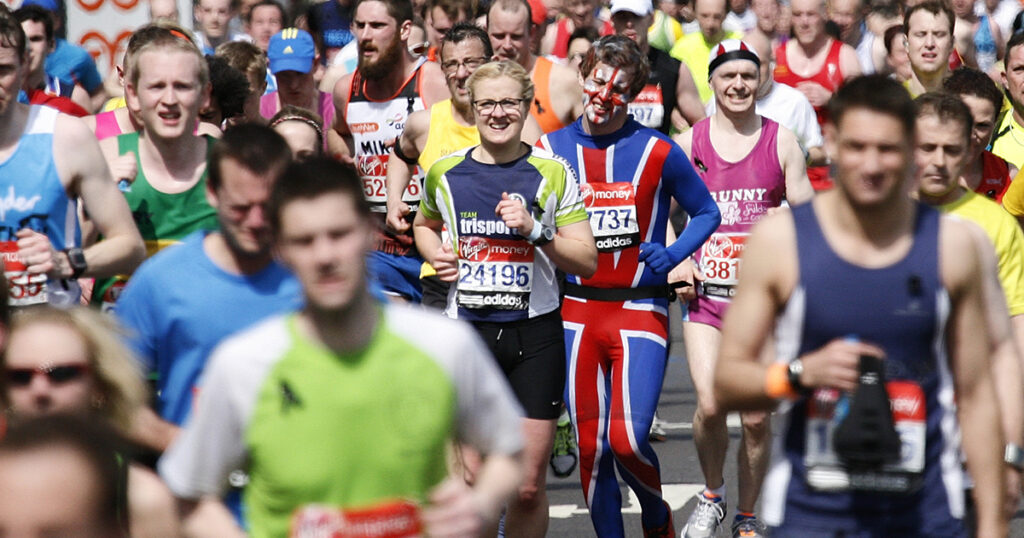 London Marathon – 23rd April
Many people would question why to visit London when the Marathon is on if you aren't running in it. They would be wrong to do so. While you are more than welcome to run in the Marathon, many would suggest that the 26 miles are actually best experienced from the sidelines.
On the day of the marathon, pretty much the entire of central London becomes pedestrianised. This creates a great opportunity to see the runners (some of them in silly costumes which is great entertainment for the kids) and cheer them on. In previous years, there's been a carnival spirit, particularly around the finish line so our advice would be to cheer some of them on at a random spot, before heading to the end at around the 4hr mark (the time that most serious runners aim for).
Once you have cheered on some of the runners, there is a great opportunity for you to see some of London's other big attractions without the queues while most people have their attention elsewhere.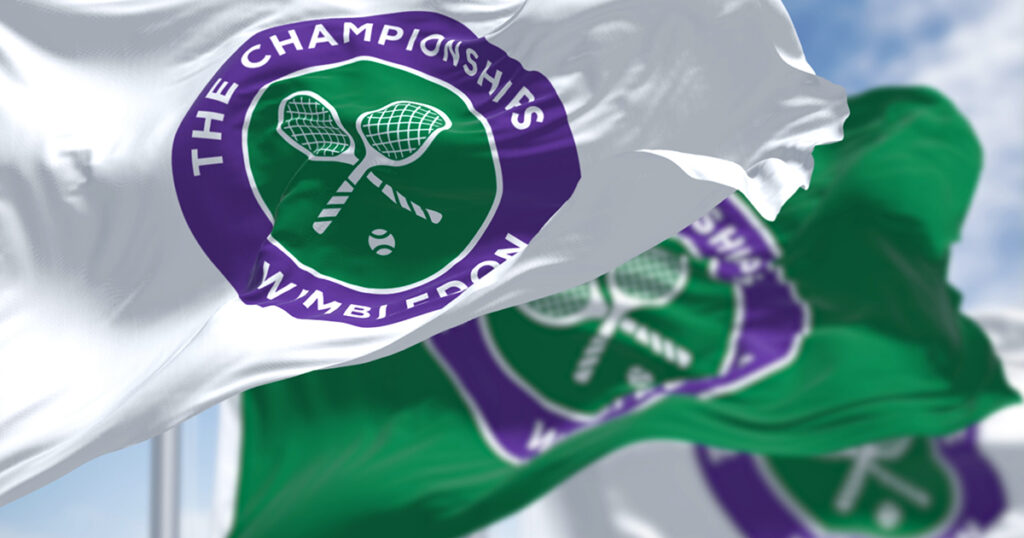 Wimbledon – Monday 3rd July to Sunday 16th July
As one of the biggest and most internationally-recognised sporting events in the world, Wimbledon is a great reason to visit London.
Your natural inclination will be to try and get tickets to one of the big matches on centre court where the international superstars play. This definitely has its perks if you are a tennis aficionado, however, getting hold of tickets to one of these matches can be next to impossible as to do so in advance means entering a public ballot. You won't be surprised to hear its very popular and so the odds of striking gold are slim. What's more, centre court are very strict about letting you take your own food and drink in (as they want to sell you Pimms and strawberries and cream at exorbitant prices).
If you are desperate for centre court tickets, then they do offer some 'on the day' tickets providing you are willing to queue very early in the morning. But for us, that kind of takes the shine off your break!
Instead, our recommendation is to purchase Grounds Tickets. These will give you access to the Wimbledon grounds on set days. From here, you will be able to watch all the action from No.3 Court, Court 12 and Court 18, as well as The Hill (Henman Hill/Murray Mound), where they screen the action from Centre and No.1 Courts. This offers a much more party atmosphere and allows you to soak up some of the tennis at a fraction of the price (Grounds passes are £27).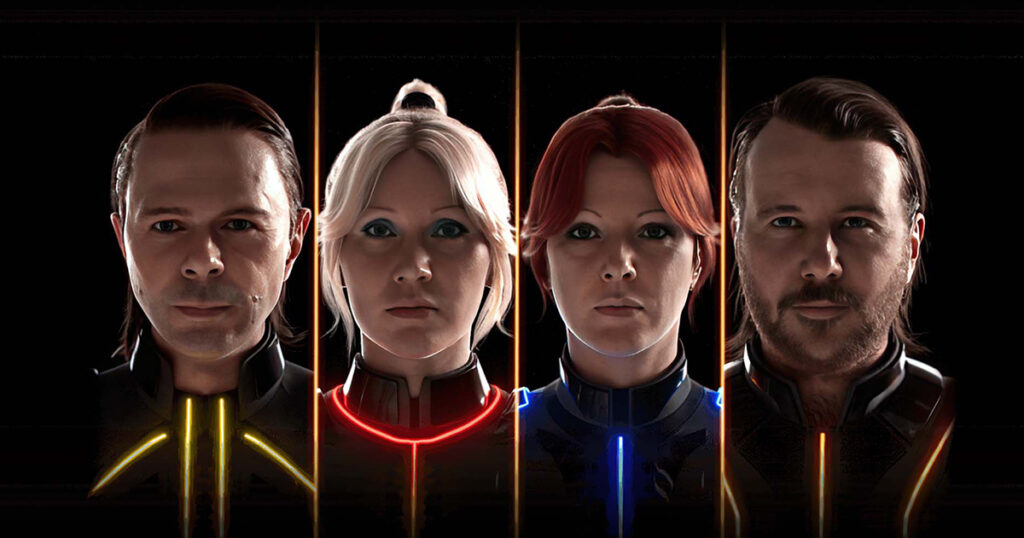 Abba VOYAGE – Now until Mon, 27 Nov 2023
It is said when a man is tired of London, he is tired of life. I would say the same about ABBA.
Now, the Swedish superstars have a purpose-built 3000-seat venue called (you've guessed it) the 'ABBA Arena' in the Queen Elizabeth Olympic Park, dedicated solely to the show.
As the group are now all in their 70s, it's perhaps a little much to expect them to be doing a 200-night run at a London area. So, what sets this event apart from the rest, is that ABBA aren't actually in attendance. Instead, their life-size holograms are projected onto the stage to offer a live-music experience like no other. The music is supported by a live band, to deliver
The reviews are outstanding. While it sounds potentially gimmicky, it doesn't take much to suspend your disbelief that this is the real thing.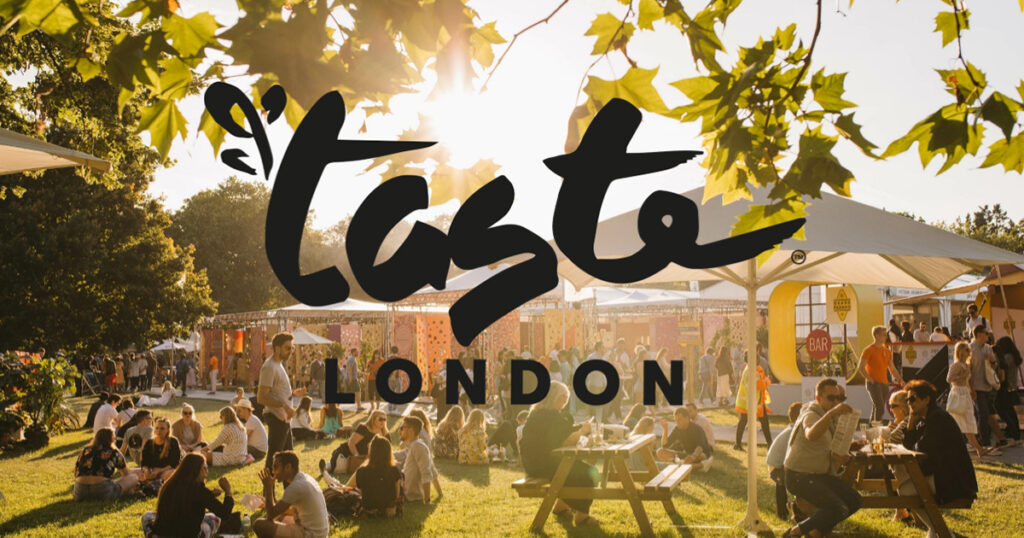 Taste Festival – Date TBC (likely June)
When the tagline for an event is "arrive hungry", you know you're going to be in for a culinary treat. Taking over Regent's Park for the weekend, Taste Festival brings together restaurants, chefs and businesses from all over London in one spot.
Just because it's in London doesn't mean it's all jellied eels with pie and mash. This event very much celebrates international cuisine thanks to London's diverse range of people who call it home. Bringing it all together in one of London's prettiest parks means there's now no need to trek out to Clapham for that top-rated Jamaican patty or travel to Morden for that Ecuadorian deli, it's all in one place, waiting to be scoffed!
Once you've stopped salivating and sampling some of the food on offer, visitors can enjoy cooking demonstrations and discussions from some of the capital's best chefs.
…
London 2023 promises to be bigger and better than ever. The headline event is obviously the King's coronation, but whether you love the Royal Family or are indifferent, there's plenty to look forward to all year round. Take the worry out of travelling by booking your hotel early, along with your Berry's Coach, for an enjoyable, stress-free visit for you and your family.